This specialist company has brought out a catalogue, tailor made for the jewelry and tool industry. It includes one of the most nicely balanced ranges of highest quality rotary instruments, like traditional silicon rubber polishers as well as state-of-the-art diamond impregnated ones, varoius different types suited for the full spectrum of all kinds of materials, diamond burs and diamond cutting discs, tungsten carbide cutters, rubynit trimmers, ceramic blonded stones and steelburs, plus mandrels, drills and finishers.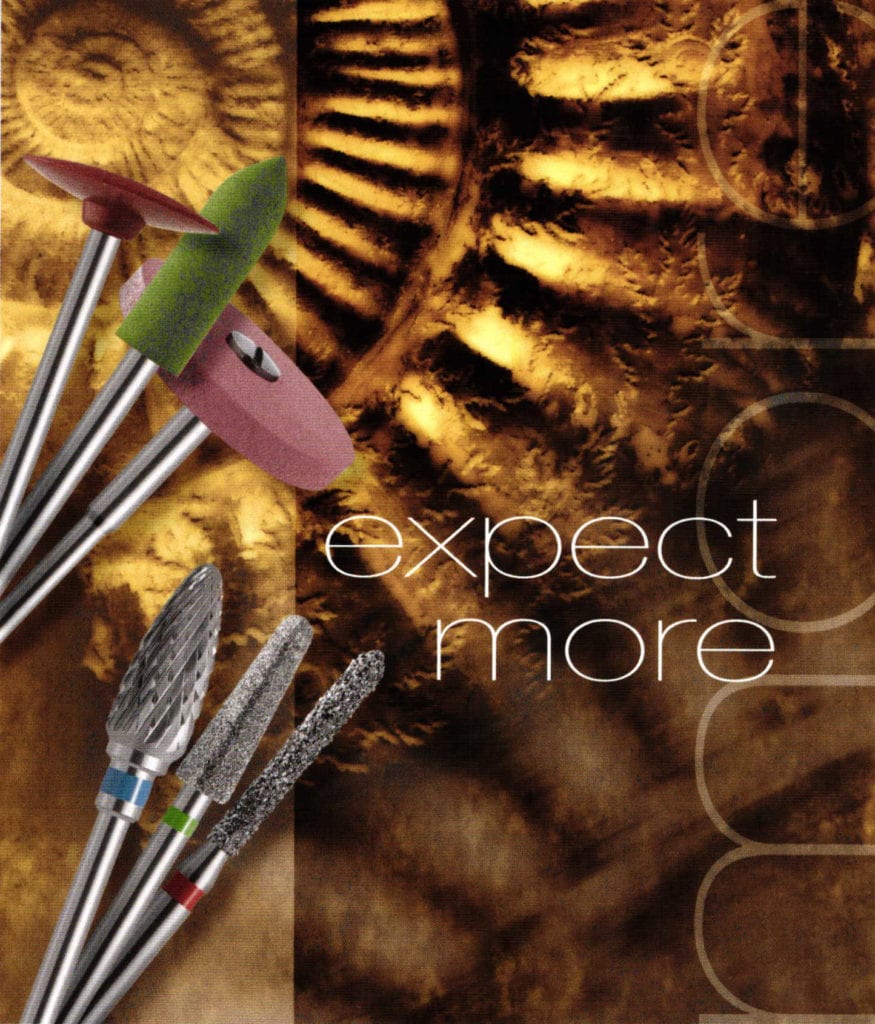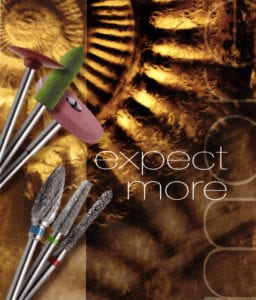 All instruments are made from only the best quality materials and every one of them is manufactured to meet the demanding ISO 9001 standards, in fact exceeding them by far. Edenta polishers, diamonds and carbides are highly respected by even the most discerning operators who have been using them. Some of the most important features of the Edenta Rotary Instruments include its enhanced durability, its cutting, polishing, the trimming efficiency is the ultimate that is available in the market today, and its concentricity is unparalleled. All in all it is only fair comment to make, that Edenta Rotary Instruments have become "The New Industry Standard".
A company commitment to superior customer service has propelled Edenta to the forefront of the rotary instrument market, and complete customer satisfaction is the goal of every Edenta employee. Swiss quality at its very best.