Strings of pearls resting directly on the neck: The Freiburg-based company pars pro toto producers chokers that are popular among young consumers in particular, as they suit the retro fashion style.
This jewelry item, which is worn tight around the neck, originates from the 15th century, when it came into fashion as a straight pearl necklace in a length of approximately 40 cm. It resurfaced occasionally over the various epochs of fashion, playing a more or less decorative and sometimes even provocative role. For example, chokers were worn during the punk movement as leather straps with rivets, which resembled dog collars to a greater extent than women's jewelry. But chokers, whose name is derived from the not exactly appealing verb to choke – have been socially acceptable and absolutely fashionable for some time now.
Pars pro toto is sticking to its guns in its new necklace variations, so the typical characteristics of the company are clearly visible once more: thin steel wire on to which small white or rose colored freshwater cultured pearls are threaded, are found once more in the colliers that are worn tight around the neck. As an addition to the various jewelry lines, the Chief Designer Birgitta Schulz has now tapped the choker trend and integrated it as a new necklace variation in the existing lines "Galaxie", "Lena" and "Lilith". This adds an additional form of jewelry to the collections that already offered wide ranges of possible combinations.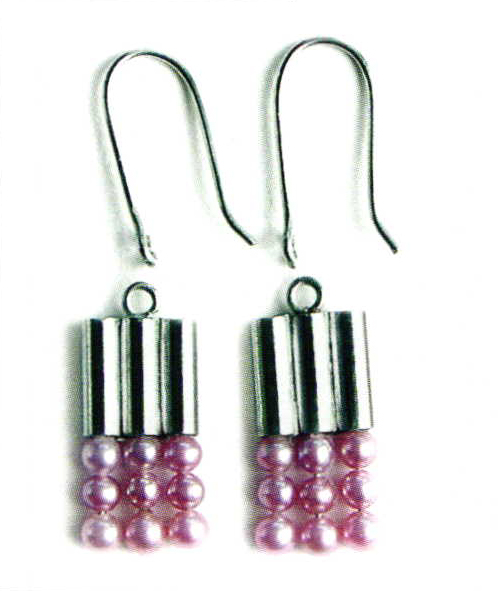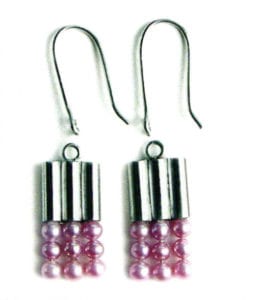 Pars pro toto has of course preserved its successful concept: The designer takes simple basic structures and creates effective jewelry using a filigree weave of wires, creating an aura of delicacy. The "Galaxie" line incorporates different numbers of steel wires with small, individual pearls threaded on them at exciting intervals. The new Galaxie chokers follow the same principle, resting like a delicate breath against the neck of the woman wearing them. With a matching bracelet, the jewelry set truly looks heavenly. Three-string bracelets in the "Lena" line suit the three-string chokers in the line, in which white or rosé colored pearls are packed tight together, interrupted only occasionally by small, silver pipes. The hanging earrings, inspired by the jewelry of the nineteen twenties and available in two lengths, round off the feminine appearance. The line "Lilith" is less playful and more straightforward and simple. The individual pieces include three, five, ten or even twenty wires that form a tight choker without pearls but with a small chain to adjust the length at the nape. In this case also, the matching bracelets – which also have different numbers of wires – round off the perfect appearance.