The Danner Prize has existed for over two decades; it was organized for the eighth time in 2005. The arts and crafts prize is awarded every three years. It has established itself as an artistic event, recognized throughout Germany, although only Bavarian artists are eligible to take part. The Danner Foundation was founded in 1920 by the widow Therese Danner (1861-1934) with the encouragement of the Royal Bavarian Court Goldsmith, Prof. Karl Rothmüller. The aim of the foundation is to maintain solid, down to earth arts and crafts in Bavaria and to promote young talents.
The awards ceremony and the exhibition of the Danner Prize 2005 took place at the start of November at the seat of the Danner Foundation in Munich. For this purpose, the Bavarian National Museum provided the foundation with freshly restored rooms marking the 150th anniversary. 236 craftsmen and women took part in the competition. Jewelry artists were the strongest group with 71 participants, 16 of which were selected for the exhibition.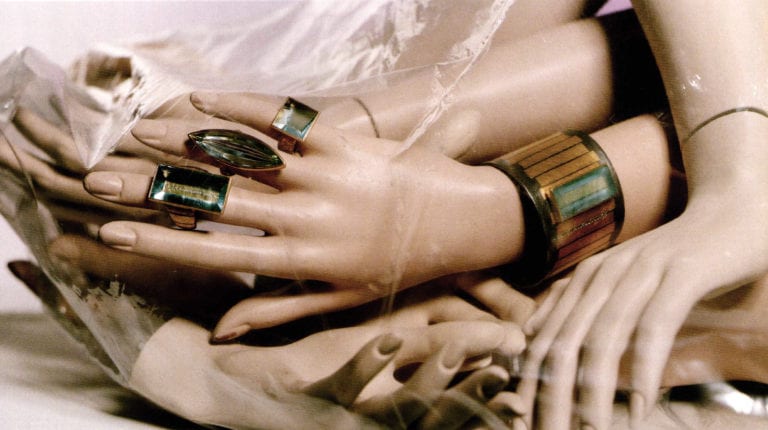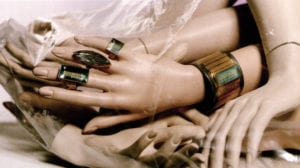 The Danner Prize 2005 and the 15,000 EUR prize money went to Franz Xaver Höller for his powerful a striking glass objects. Four honorary prizes, each with 3 000 EUR, went to the potter Sabine Langheinrich for her fragile glass work, Sabine von Moorende for an expressive head cover, Bettina Specker for her fascinating jewelry work and Peter Wagensonner for two wooden objects. Bettina Specker studied at the Academy of Fine Arts in Munich under Professor Otto Künzli, Professor Horst Sauerbruch and Professor Hermann Jünger. This is not the first time she has received the honorary prize. In her first award-winning work, she dealt with the topic of longing. She skillfully incorporates old photographs in jewelry objects with a modern appearance. The pieces take onlookers on a trip to places past without appearing nostalgic.