Hidden symbol…
Allegorical motifs appear in various forms on jewelry and items of grandeur from the Renaissance and Baroque. They represent Christian or ancient themes or else symbolize secular virtues such as loyalty, represented by a dog. When depicting detailed animal images, a combination of exotic natural materials such as pearls and mussels, often used to portray the body, with precious metals was popular. Animal symbolism in jewelry.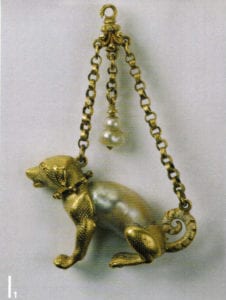 Hound pendant, gold, pearls, enamel, probably German around 1560, Pforzheim Museum of Jewelry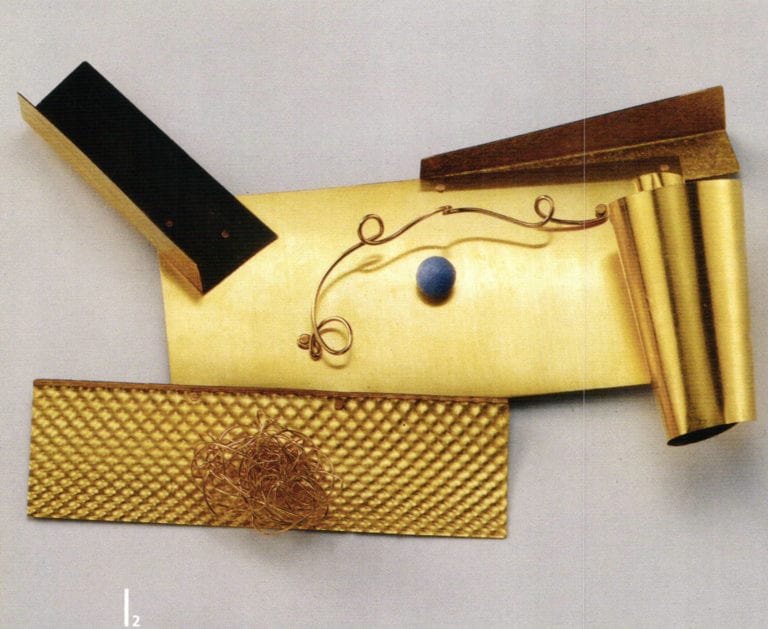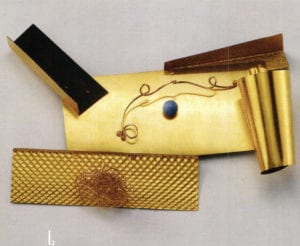 Robert Smit, brooch "Bello as a still life", gold, pearl, painted Pforzheim Museum of Jewelry
…or storyteller
Robert Smit dedicated a collection of portraits to his dog "Bello", a childhood playmate. Transformed into spontaneous gestures, the arrangements of lines and spaces create associations of amusing poses of a playful dog. Painted in places with acrylic paint, gold made a comeback as a substance of value in the conservative sense. It is used by Smit purely as a coloring agent.