Author
Kate Hensler Fogarty
Website: http://www.snagmetalsmith.org
---
Articles and Videos by Kate Hensler Fogarty: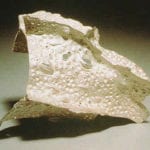 Artist Darcy Mire takes the term 'precious jewelry' and turns it on its head. Her careworn cuffs, rings, and neckpieces, most constructed of sterling silver or 18-karat gold, are more wearable sculpture than status symbol; they seem almost embarrassed to be valuable. An occasional shy diamond, garnet, or sapphire peeks from beneath a tendril or under a fold..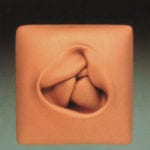 Chang's work is intentionally anthropomorphic, disturbingly so. She likens her technique to that of a plastic surgeon, shaping and sculpting on and beneath the surface, using traditional fabrication methods like die­forming, chasing, and repousse.