Along with a desire to know how things work and how to do things, I have had a lifelong fascination with the vibrant colors of enameling. So, when in late 2002, I received a telephone call from Falcher Fusager, whom most people know under his trade name, Magick, informing me that he had just agreed to teach a week long cloisonn6 enameling class at the Revere Academy in San Francisco in April 2003, I set forth on the path.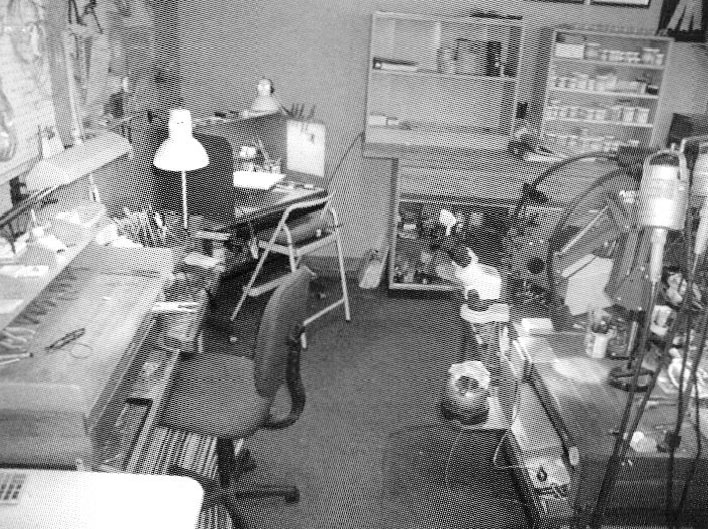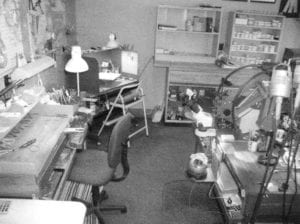 Primarily self-taught, I've over 15 years experience as a Gold and Silver metalsmith. Because I, alone, hand fabricate all my work, I perform each aspect of the creative process from the beginning blank sheet of gold to the final glistening polished piece of jewelry. My personal philosophy has always been to acquire the tips and techniques from the most knowledgeable and, not to copy by rote, but to transform that skill to reflect my personality and personal work habits.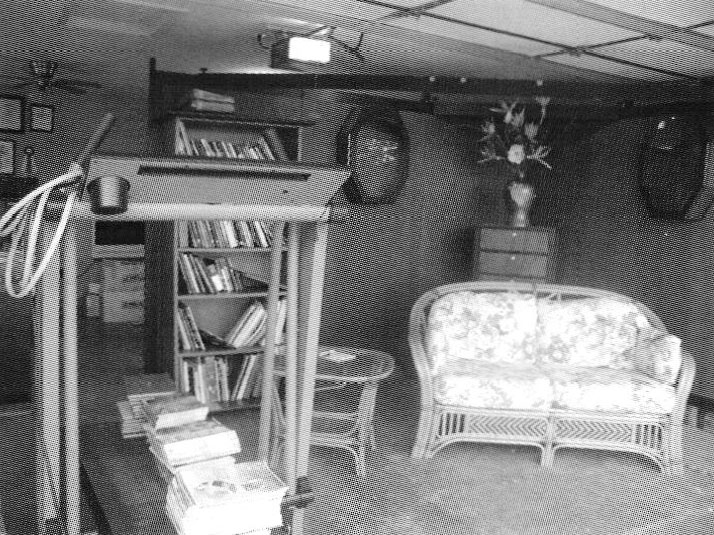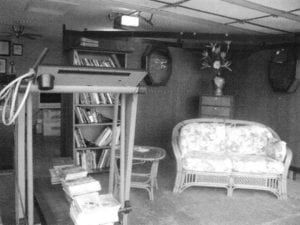 Since my initial class in April 2003, not a day has gone by that, if I haven't physically enameled, I've pondered enamel design, color and technique. My days and nights are constantly interrupted by thoughts of "what if I…" or, "how can I…"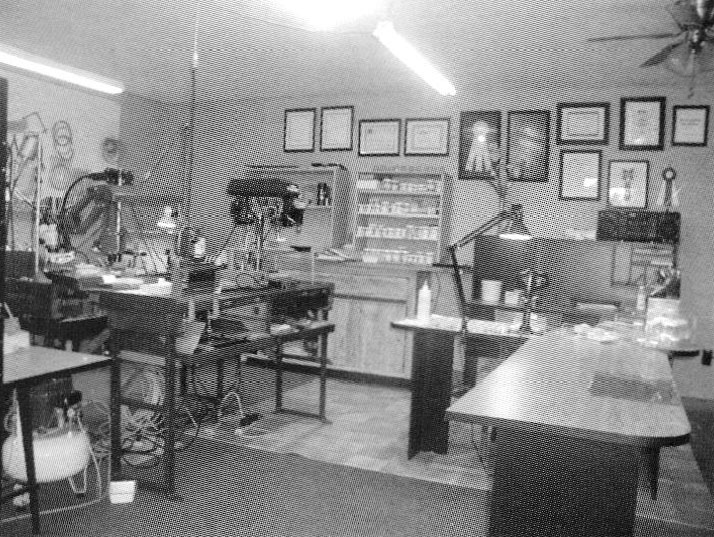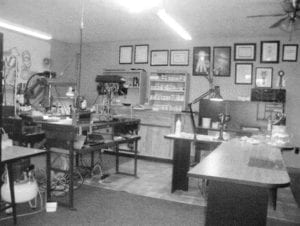 Very simply put, color and range of creativity is what I find appealing about enameling. In enameling, as we all know, one is not limited to a single set of colors, or even a palette of colors; the only constraint is one's imagination and one's ability to mix and create with existing colors – really, there is no end of possibilities. The same applies to the range of creativity; as long as the mind can dream, one can create.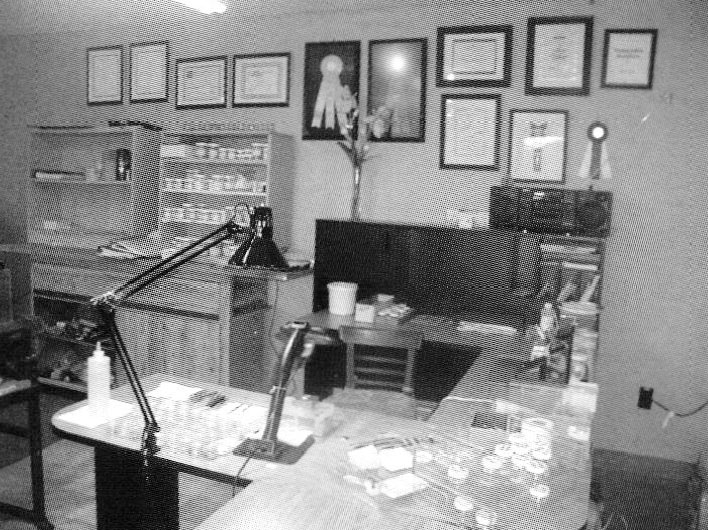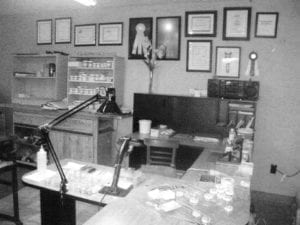 In other words, as a stone jeweler, I was bound by the physical limitations in size, shape and color of nature's bounty. And while I could and did cut my own stones, there were those pesky laws of physics. With the aid of enameling, if I can imagine it, with time, sweat, thought and a lot of discards, I can create what is in my mind's eye.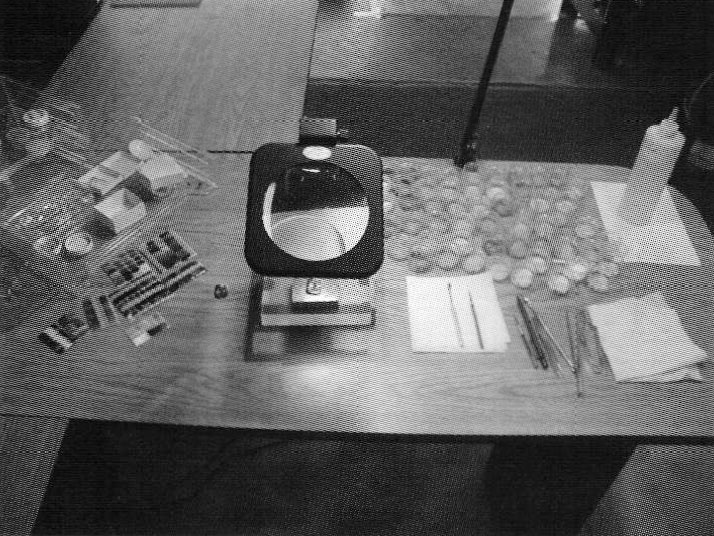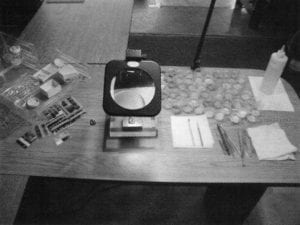 First and foremost, I am a cloisonné enamelist. Cloisonné wiring provides the all important disciplines of form and structure for the necessary color and shading. I'm also experimenting with Limoges or painted enamel to compliment and enhance where the use of cloisonné may be less than optimal.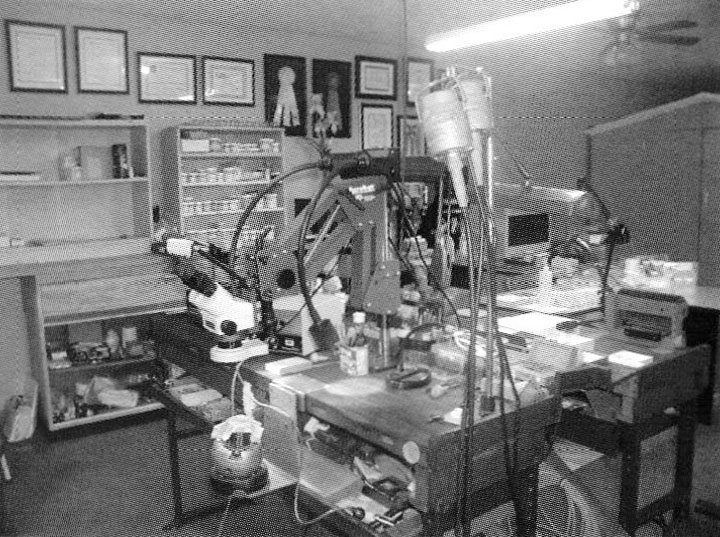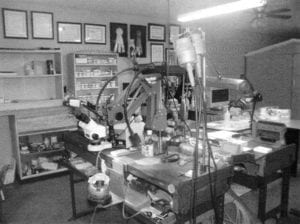 When beginning a new piece, everything depends upon the design. As most of my work is representational (a tiger, for example, not only has to look like a tiger, but it also has to project the spirit of a tiger), I begin by painstakingly sketching a working design. But, as I wire, physical proportion and layout can alter the design. And when colors are mixed, packed, and fired, the flow of harmony and balance can result in something totally unimagined and completely unlike the beginning sketch. The handmaidens of creativity – intuition and feel – are paramount as the work unfolds.
Nature, the world around, everyday, all the time, is an endless source of inspiration. I'm told that I, like many other fine enamelists, describe colors, flowers, sunrises and sunsets in terms of letters and numbers, the way enamel powders are categorized. Our world is transitory, often disappearing in the blink of an eye; a camera may capture only the most superfluous moment in time. Enameling, and for myself, cloisonné, allows one to interpret and project many aspects of being.
My coloring and shading depend upon the individual piece being created. In my work, color appeals to the senses and is derived from the mood the piece is evoking. As can be imagined, no common color scheme runs through any array of pieces. And the 'tweaking' of color and shading to achieve an emotional and intellectual stimulation, rather than a visual impact, can be quite challenging.
I've recently relocated to a more spacious 24′ x 32′ studio to allow all the separate work functions their own area. Enameling, metalwork, stone and enamel setting, soldering, polishing, stoning, firing (kiln), lapidary, not to mention the all-important exercise treadmill and couch all have their own respective benches and spaces, no longer intruding upon one another. Unimpeded, the work progresses smoother.
For so many years, my role model and inspiration has been, and still is, Merry-Lee Rae, whom I had the extreme good fortune to personally meet at the Sausalito Art Festival in 2004. Merry-Lee Rae, along with Falcher Fusager, my instructor, and Don Viehman, past President of the Enamelist Society, are not only pioneers of the American cloisonné movement, but unselfish dispensers of their lifetimes of invaluable experience.
I am a fixture at Fine Art and Fine Craft shows up and down the east coast. Scheduling conflicts with Fine Art and Fine Craft shows have, to date, kept me from attending conferences and gatherings. I would, however, enjoy meeting and discussing enamel techniques with my peers sometime in the future when time and circumstance permit.
My first and only exhibition/competition was a spur of the moment decision to send my "Swimming Tiger" pendant to the International Cloisonné Jewelry Contest in Japan, just days before the deadline. I'm grateful the judges found favor in my work.
Unfortunately, my website is still 'under construction'. As each new piece emerges from the fire, I am eager to place it online, but the myriad threads of potential and possibility lead to a, in my opinion, more fascinating creation, and yet, another road to explore.