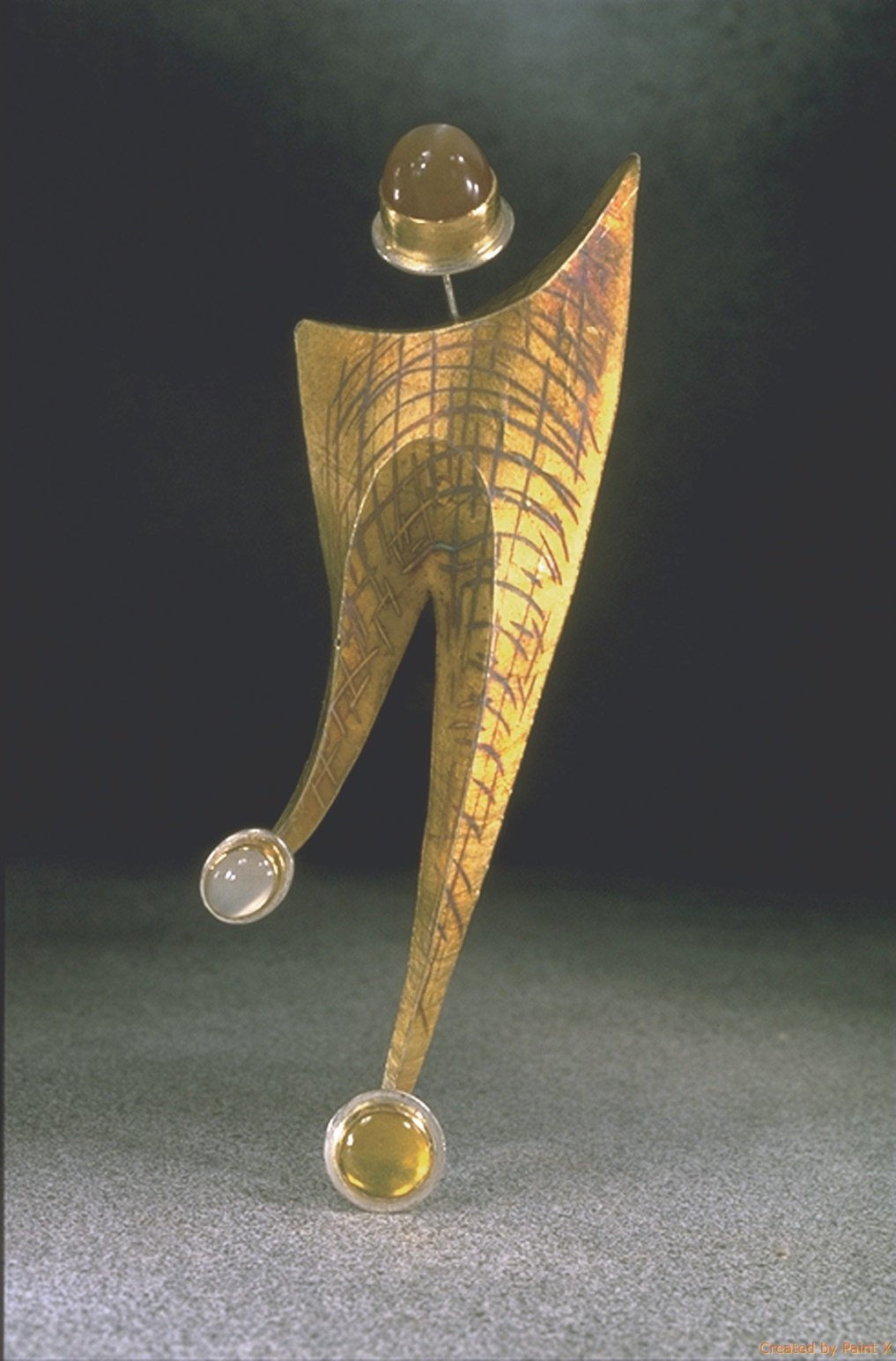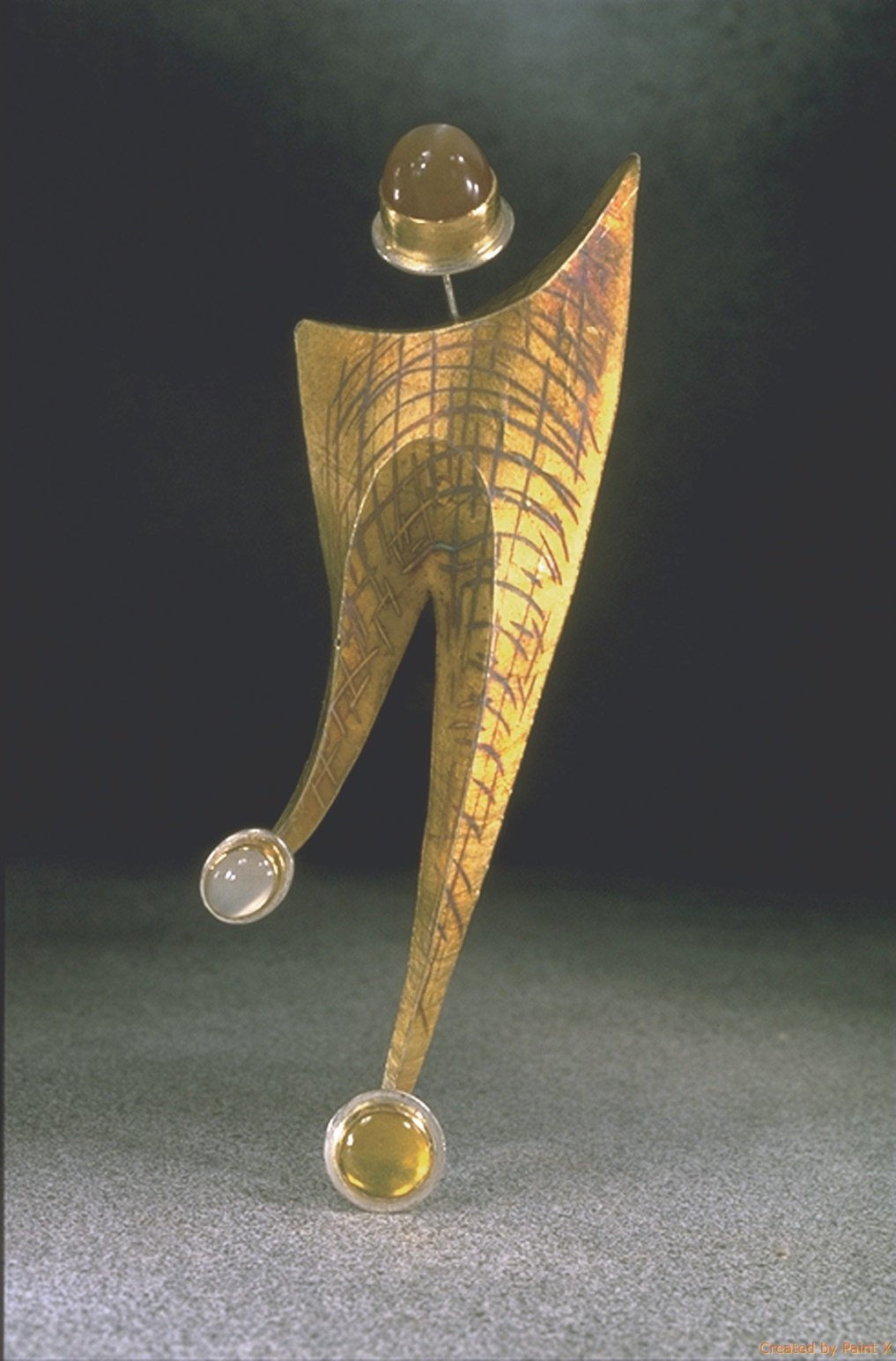 Tips and Tricks for Scoring Metal
---
2 Minute Read
Scoring metal is incredibly important for custom jewelry construction. It enables you to reduce the number of parts in a catch or a hollow piece, which increases strength and cuts fabrication time. The term "scoring" refers to creating a groove in metal sheet and then bending it up and soldering it from the back to strengthen the seam.
There are many ways to make such a groove, from chemical milling (spray etching) to hand working. The following are some examples:
Separating discs for scoring
For very sharp, precise bends and the most control in scoring, I learned to use silicon carbide separating discs while working in Germany. We could build a box catch in an hour from start to finish this way because the discs take the place of files and saw blades in constructing jewelry. Straight lines work well, and curved lines allow for greater design options.
To use separating discs for successful scoring, try the following tips:
Let the disc drift away from you, not toward you.
Use beeswax to increase the cutting speed and bind debris into a paste on the surface.
If the disc wears, you are pressing too hard. Use a higher speed and let the disc drift off before you reach the far side to keep it from coming back across the front.
The sheet is ready to be bent when you see a distinct raised line on the front.
Wire for scoring
Using wire for scoring can be even faster and easier than using separating discs. Hard or small wires can produce sharper bend edges while softer, larger wires produce a wider bend that allows for greater design options.
To score using a wire, begin by bending it to the desired shape of the score. Place it on the sheet metal to be bent (I use masking tape to keep it in position), then press it into the sheet to the desired depth using a planishing hammer. Watch the visual spread of the wire and keep it the same width in order to maintain an even depth of pressure.
You can also use a rolling mill to push the wire into the sheet. Before trying this with precious metals, run copper and brass samples until you are satisfied with the results.
Generally, I use 0.5 mm (24 gauge) sheet metal for scoring, but thinner or thicker material can be used. I like to use 20 gauge or 18 gauge soft iron binding wire for that thickness, but brass wire also works. Very hard wires, such as welding wire, cut the metal easily but can offer very sharp bends if you control how far in the wire is pushed. The softer the wire you use, the broader the resulting score.
Straight line scoring with the wire is easy: Just stretch the wire to make it straight and press it in. I find that it is useful to practice the score you are after in a hard paper, such as a manila file folder. Score the paper with a scribe or point, then bend it up to see what will result in sheet metal.
In association with

The award-winning Journal is published monthly by MJSA, the trade association for professional jewelry makers, designers, and related suppliers. It offers design ideas, fabrication and production techniques, bench tips, business and marketing insights, and trend and technology updates—the information crucial for business success. "More than other publications, MJSA Journal is oriented toward people like me: those trying to earn a living by designing and making jewelry," says Jim Binnion of James Binnion Metal Arts.
Click here to read our latest articles
Click here to get a FREE four-month trial subscription.
You assume all responsibility and risk for the use of the safety resources available on or through this web page. The International Gem Society LLC does not assume any liability for the materials, information and opinions provided on, or available through, this web page. No advice or information provided by this website shall create any warranty. Reliance on such advice, information or the content of this web page is solely at your own risk, including without limitation any safety guidelines, resources or precautions, or any other information related to safety that may be available on or through this web page. The International Gem Society LLC disclaims any liability for injury, death or damages resulting from the use thereof.
---
Charles Lewton-Brain
Master goldsmith Charles Lewton-Brain trained, studied and worked in Germany, Canada and the United States to learn the skills he uses. Charles Lewton-Brain is one of the original creators of Ganoksin.
The All-In-One Jewelry Making Solution At Your Fingertips
When you join the Ganoksin community, you get the tools you need to take your work to the next level.
Become a Member
Trusted Jewelry Making Information & Techniques
Sign up to receive the latest articles, techniques, and inspirations with our free newsletter.