Susanne Hammer's pieces are neither an attractive means of self-adornment, nor a status symbol. They throw traditional jewelry conventions into question with a simple wink of the eye.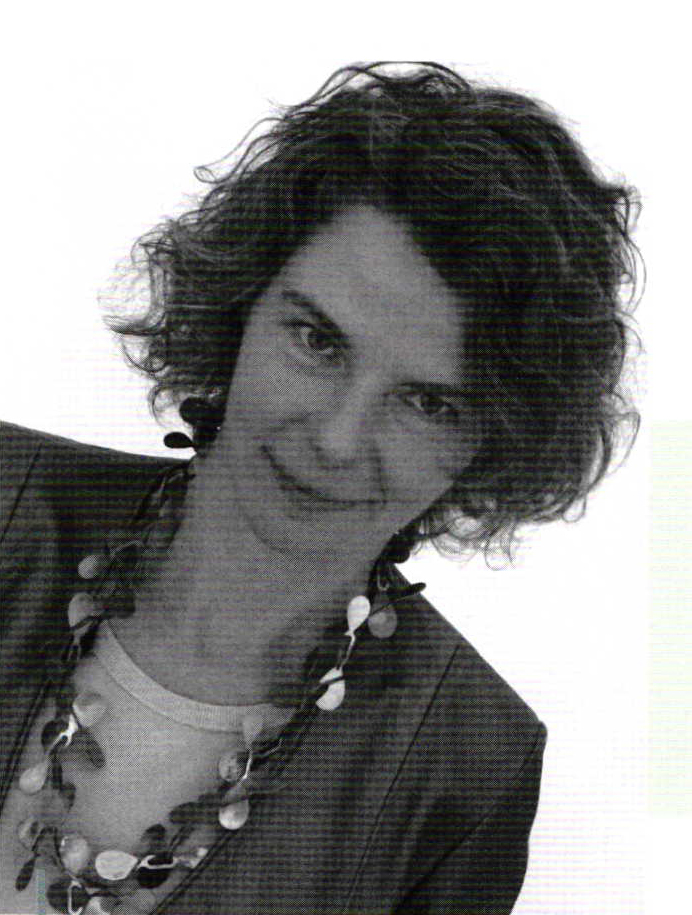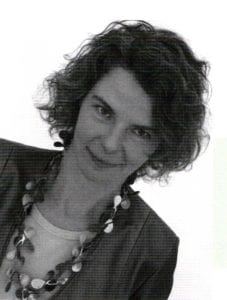 Susanne Hammer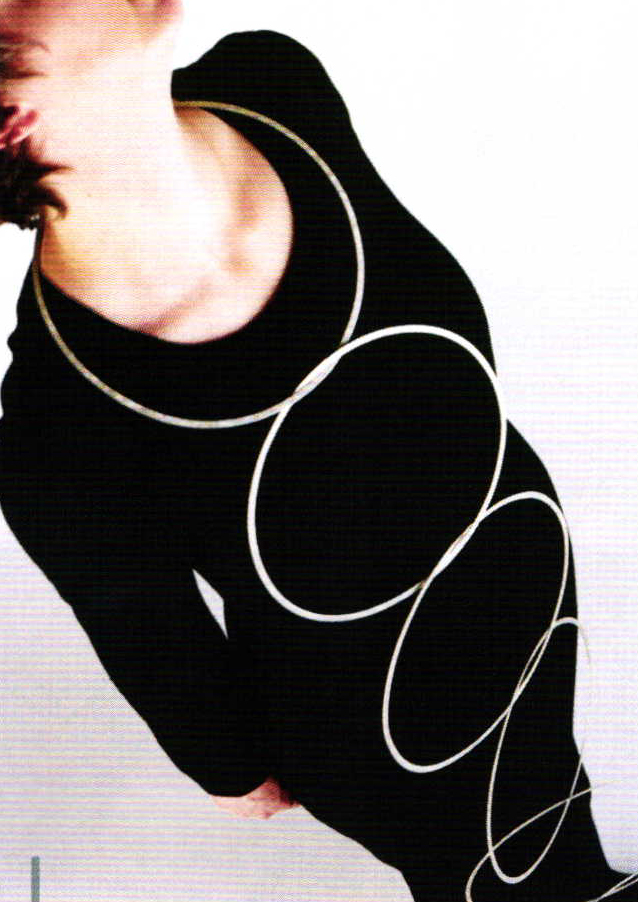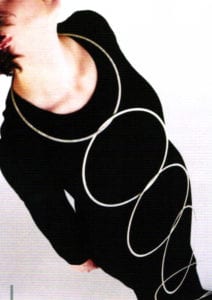 Necklace "Gulliver's chain", 1998, silver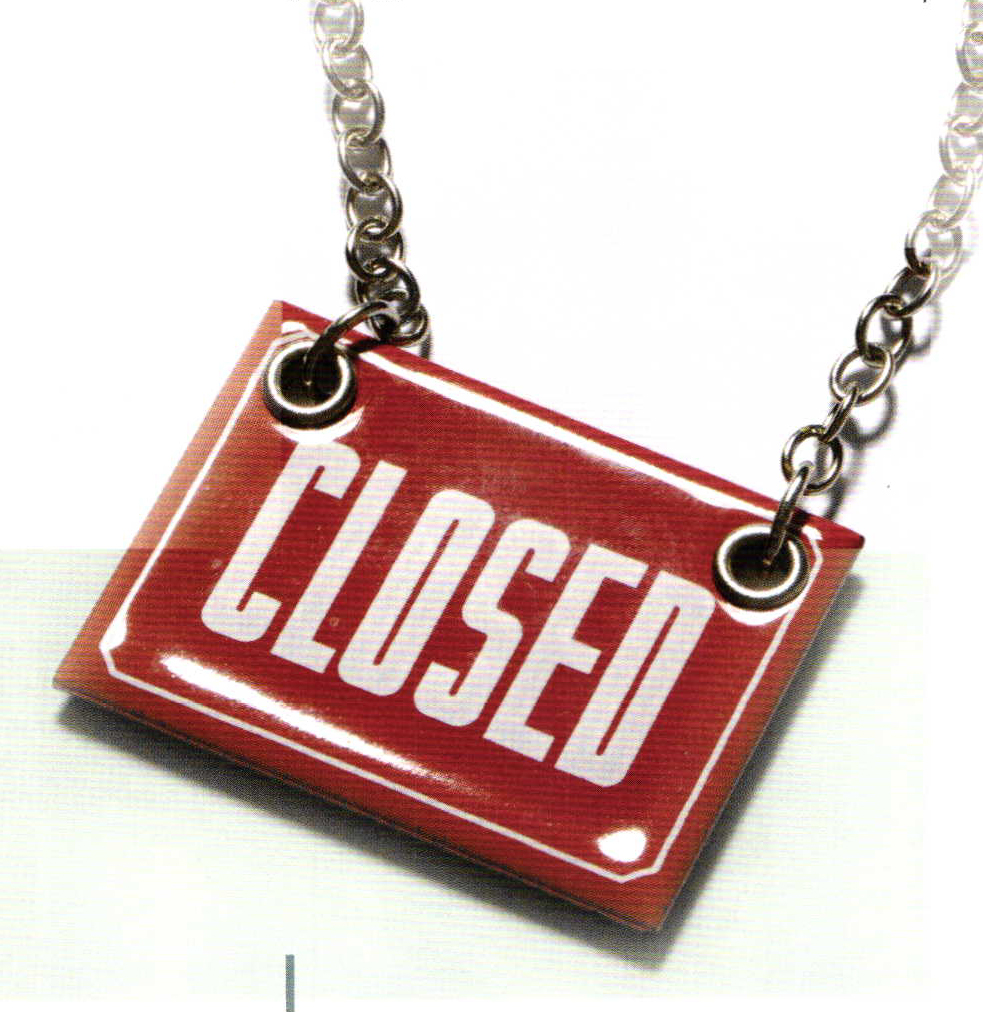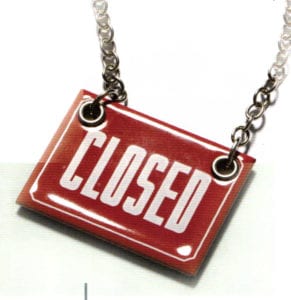 Pendant "Closed", 2006, enamel, metal chain
The artist combines perfect craftsmanship with an experimental stance bordering on the fine arts. She is a researching jewelry artist who incorporates issues such as clasp, dimensions, movability, body relationship, wearability, etc. into her works. This 47 year old master goldsmith from Leutkirch studied metal product design at the College of Applied Arts in Vienna. She later completed a course in art education. She has already received numerous awards for her brave designs and was recently awarded 1st place in the renowned Elegius jewelry prize in Salzburg. Her works have been displayed at individual exhibitions in Vienna and Stuttgart. Furthermore, her creations have sparkled among group exhibitions all round the globe, including Paris, London, New York, Chicago, Tokyo and Osaka. Selected pieces are also on display at the Museum of Applied Arts (MAK) in Vienna, the Provinciaal Veiligheidinstituut in Antwerp and the Museum of Art and Crafts in Hamburg, amongst others. The 'Short Stories' exhibition at the MAK in Vienna recently presented a comprehensive summary of the last twenty years of her jewelry creations (1986-2006).
Her jewelry takes the form of individual pieces which tell their own story. The title of the exhibition 'Short Stones' therefore fits in with her style perfectly. She wants to alienate and re-interpret previous encounters and perceptions. She tries to call into question the usual expectations of jewelry and enable the wearer to experience new approaches. The item of jewelry should use minimalist shapes to express itself in such a way that the observer also understands the story it conceals. One such example is Gulliver's chain from 1998. Its seven connected links are so big that you can put your head through them. "That reminds me of how one saw the world as a child," says Susanne Hammer. With the 'Orientation aids' cycle from 1998, the artist transforms supposed physical imperfections into positive items of jewelry. The 'Self-reflection' piece offers a glimpse of an appendix operation seen through a pocket mirror as a distinctive piece of jewelry. The exact outline of the appendix scar is cut out from the lid of a pocket mirror. In another work from 2005, she has decorated a T-shirt with holes representing birthmarks on the body. In this way, she hopes to assign particular physiognomic characteristics of the human body a decorative value. This stands in direct contrast with the prevalent view in society that the young, imperfection-free body is desirable and that any supposed blemishes should be concealed.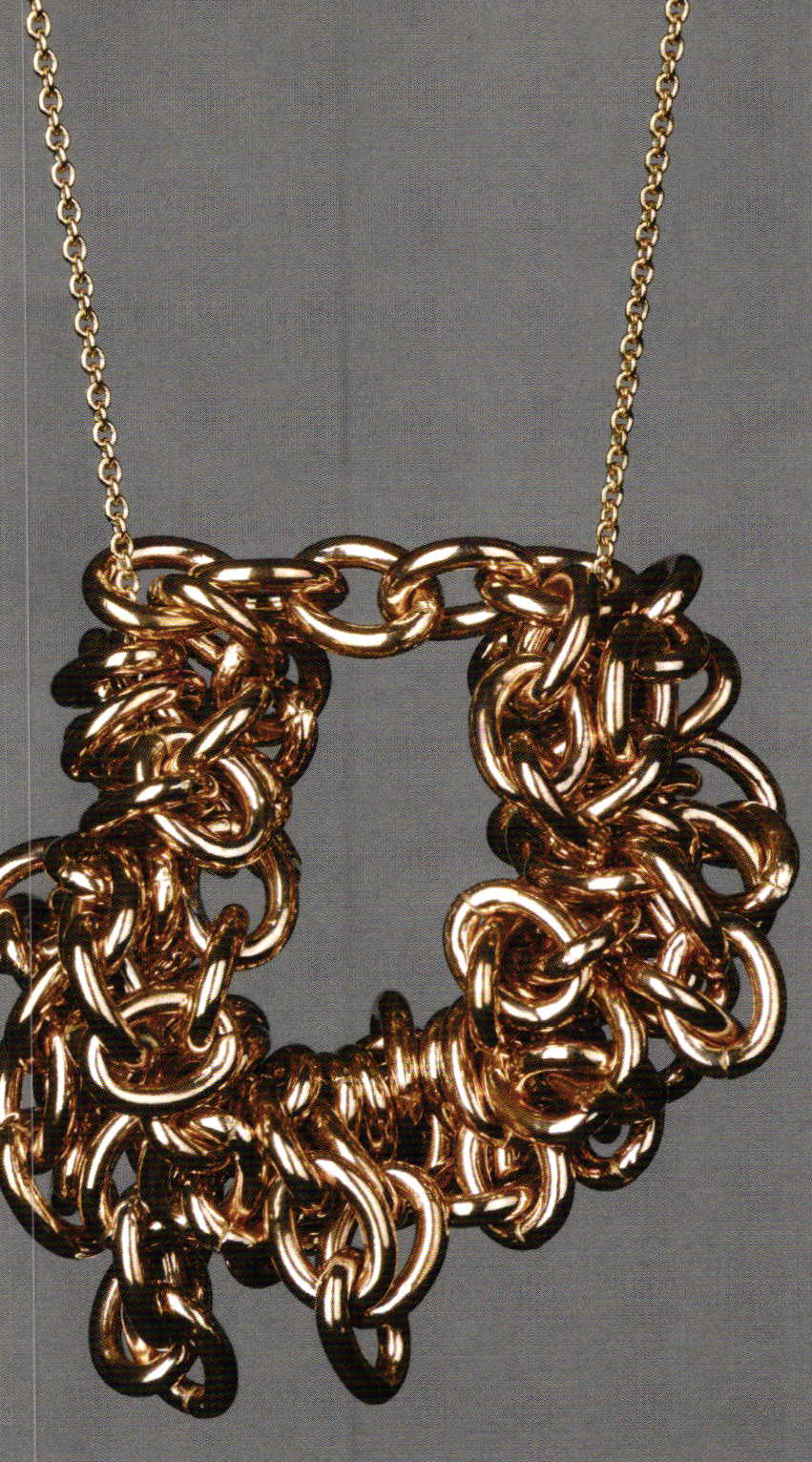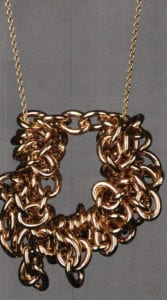 Necklace "Duo", 2000/06, tombac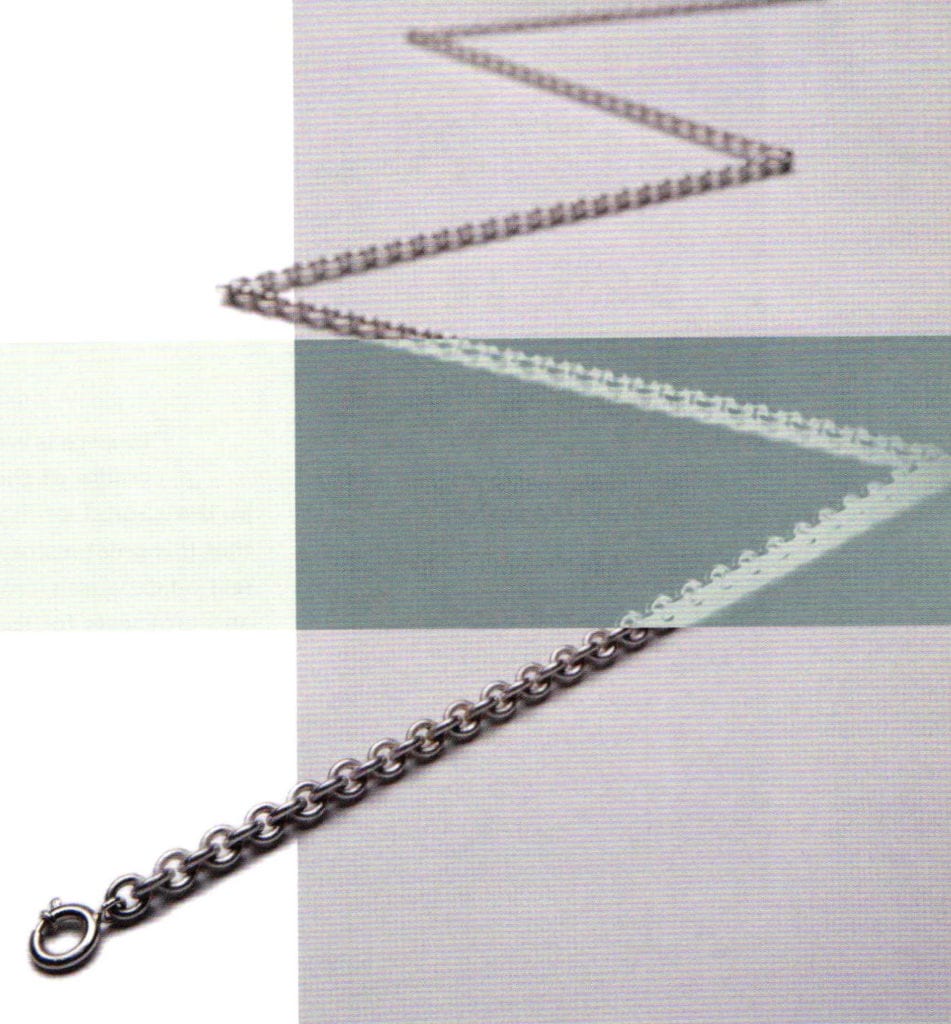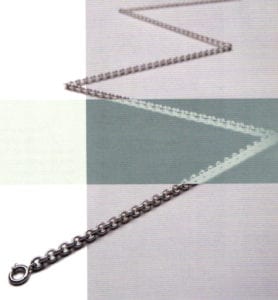 Necklace "Zig-Zag", 1996, silver, stiff soldering sections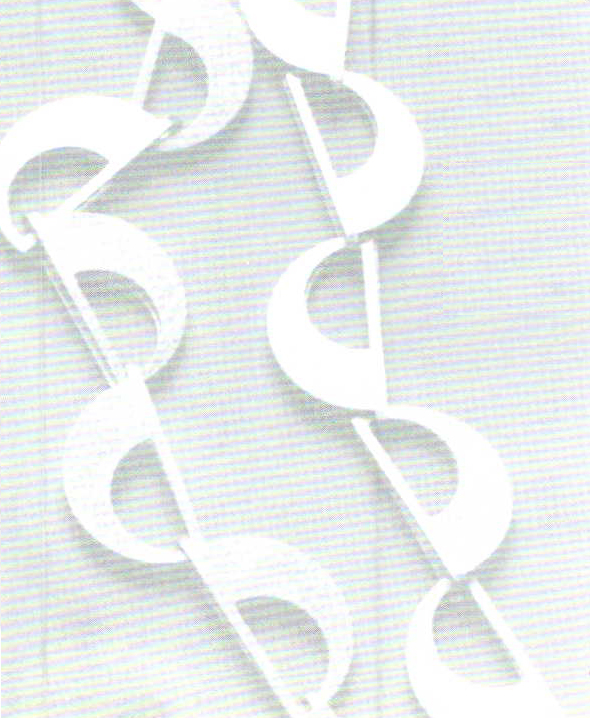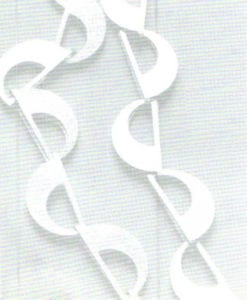 Necklace "Half round", 1998, silver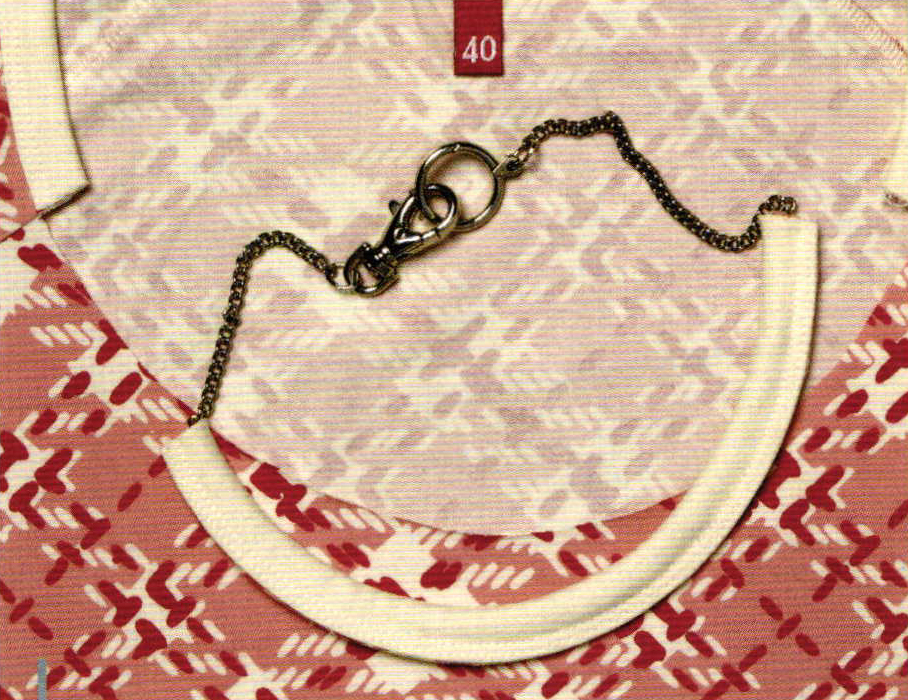 Necklace "Cut-out", 2005, patterned, T-shirt, metal


"Necklace", 2006, silver
Susanne Hammer is also renowned for her often ironic interpretations of chains. She alienates chains industrially produced as fashion jewelry and re-interprets something which is already well-known. This is highlighted in her first piece, 'Zig Zag', produced in 1996: to create the piece, she reinforced a long silver chain to make a zigzag shape by soldering together the links. Pure irritation in a wearable form. The 'Necklace' chain, spelt out as if handwritten and the clasp in the shape of a 'Closed' sign, are yet more examples of the ironic literal transfer of function to form. The 'Duo' work too highlights her approach: what appears at first glance to be a conventional chain of links reveals itself upon closer inspection to be made from differently sized and interwoven link chains. These can then be transformed into a pendant with one quick movement. The chain mutates into an indefinable ball hanging on a thin chain. With 'Cut-out', part of the lower collar is cut out of a T-shirt and threaded on a metal chain. Only when the chain is worn around the neck is the T-shirt a complete and unified whole again. This idea embodies the ideal combination of jewelry and fashion; an item of clothing and an accessory merging into one.