The PUK® fine welding devices have established themselves in the goldsmith studios and in the jewelry manufacturers in over 50 countries. In 2004, the bestseller among the micro-welding systems, the PUK 2, was chosen as the "Product of the Year" by the American jewelry industry and was honored with the AJM Award.


PUK Generation 3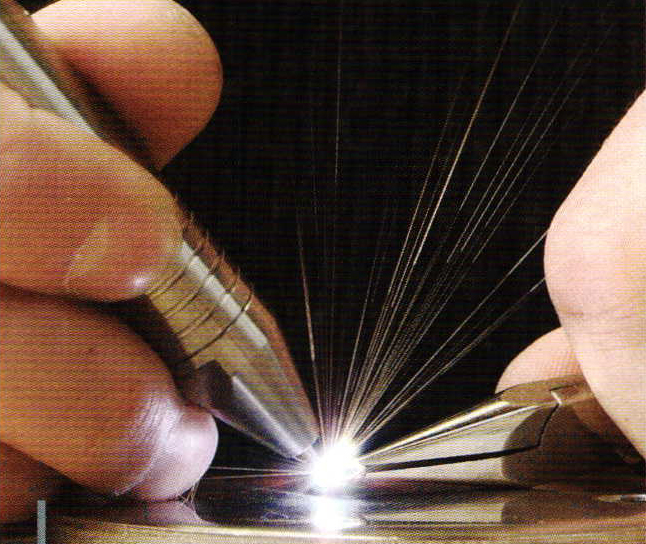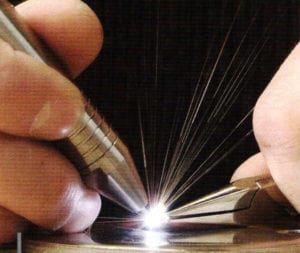 Application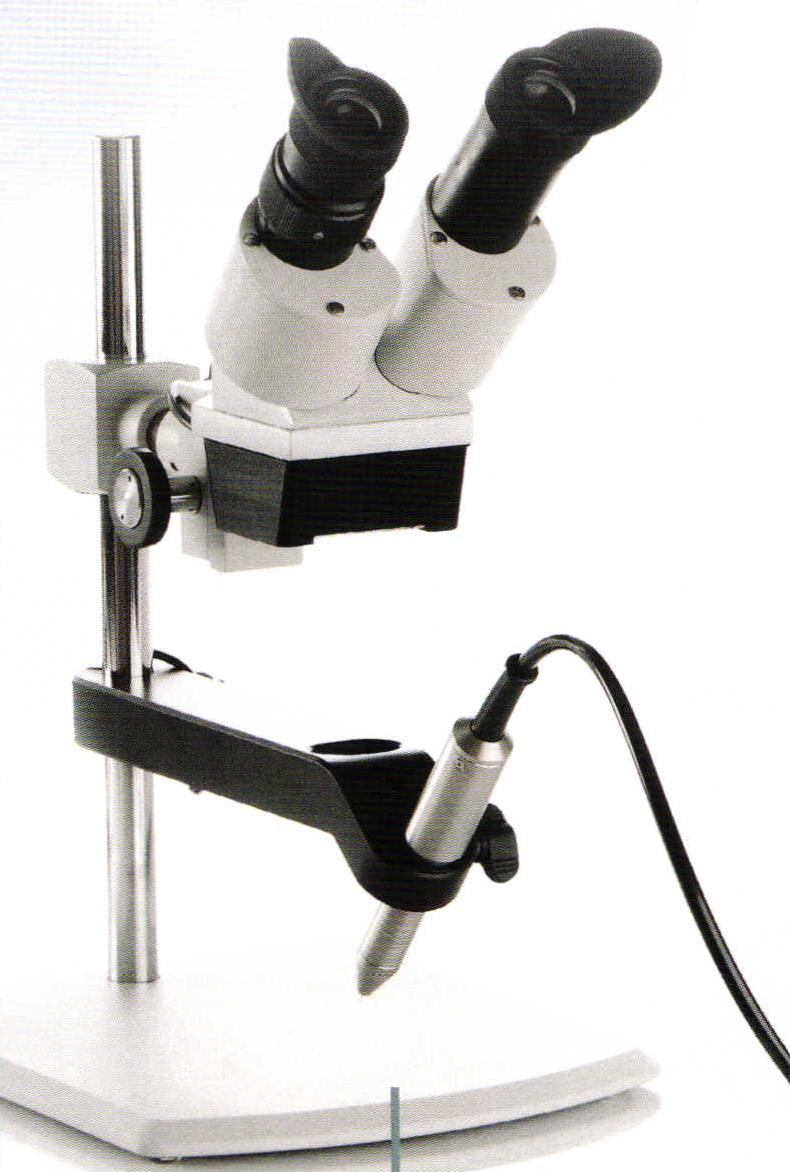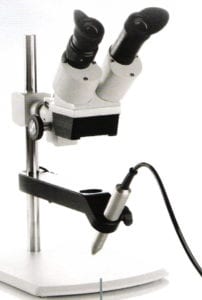 Mezzo microscope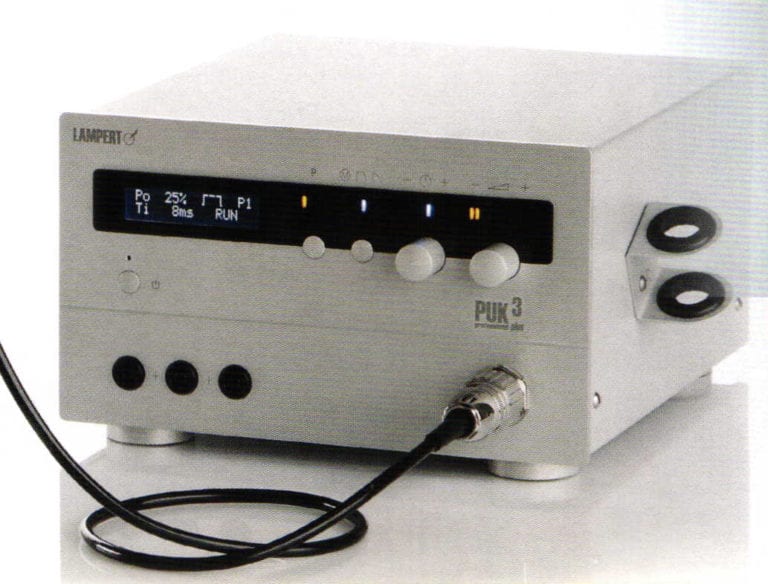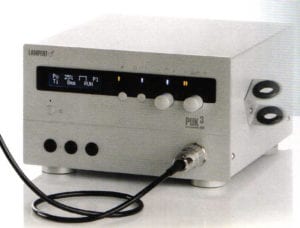 PUK 3 Professional plus
For two years now, the manufacturer Lampert has been cooperating with the Laboratory for Welding Technology and Thermal Treatment at the Polytechnic College in Wurzburg- Schweinfurt. Test series and fundamental scientific research is applied in order to continue the technological development. And now the Generation 3 is well on its way to conquering the studios. The new device series consists of three models that will appear to beginners, ambitious users and also professionals. They offer numerous new features under the names PUK3 basic, PUK3 Professional and PUK3 Professional plus.
Probably the most important new feature is the introduction of modeled welding impulses. Intelligent distribution of the energy within the individual impulses means it is possible to weld "softly" and preserve electrodes. If the plan is to connect metals in angles and deep joints, a special setting ensures that this is possible with very short impulse times. This significantly increases the quality and strength of welded joints.
The switch mechanism to micro-mode is as new as it is helpful. Clearly aligned welding impulses and impulse lengths enable microwelding on a sheet metal thickness of just 0.10 mm upwards. The greater performance capacity of the mains adapter and a gas preflow period that automatically adjusts to suit the operator's working speed mean that users can work twice as fast as before.
Although all important new features are already contained in the PUK3 Professional, the PUK3 Professional plus has even more functions and greater performance. In this high-end device, the plus stands for even more performance, finer setting ranges and five program slots with which users can save selected settings.
The name PUK3 does not stand for a new development, but for a completely new design of next-generation fine welding devices – the Generation 3.