New Products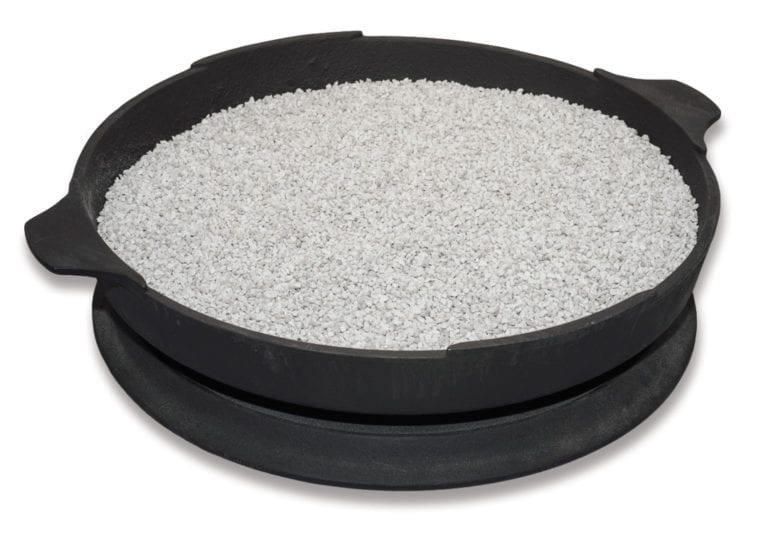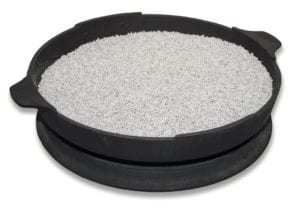 Fretz Annealing Pans
Constructed in cast iron to provide steady, even heat, the Fretz annealing pans were designed to offer a sturdy platform for annealing and soldering operations. Developed to eliminate the wobbling common in other lighter pans, these annealing pans ride smoothly on a heavy-duty ball bearing that allows them to offer a stable, deliberate rotation that provides users with 360-degree access to their work. Two sizes are available: The 12 inch pan can accommodate up to 2 lbs. of pumice, while a 6 inch version can be filled with 1 lb. of pumice. Contact: OTTO FREI, 126 Second St., Oakland, CA 94607; 1-510-832- 0355; fax 510-834-6217; e-mail info@ottofrei.com; ottofrei.com. MJSA Member
Foam Wheel and Sanding Belts
Designed for use on a tapered spindle, this foam wheel can be used with a variety of sanding belts for the quick shaping and smoothing of metals, composites, and wood. Suitable for operating at a maximum speed of 8,000 rpm, the wheel measures 1 inch wide by 4 inches in diameter and has a 1/4 inch wide continuous rubber rim over its foam core. The sanding belts are available in six grits (80, 120, 240, 320, 600, and 1,000). This system is not designed for use with fl ex-shaft handpieces. Contact: PAUL H.GESSWEIN CO. INC., 201 Hancock Ave., Bridgeport, CT 06605; 1-800-243-4466 or 1-203-366-5400; e-mail info@gesswein.com; gesswein.com. MJSA Member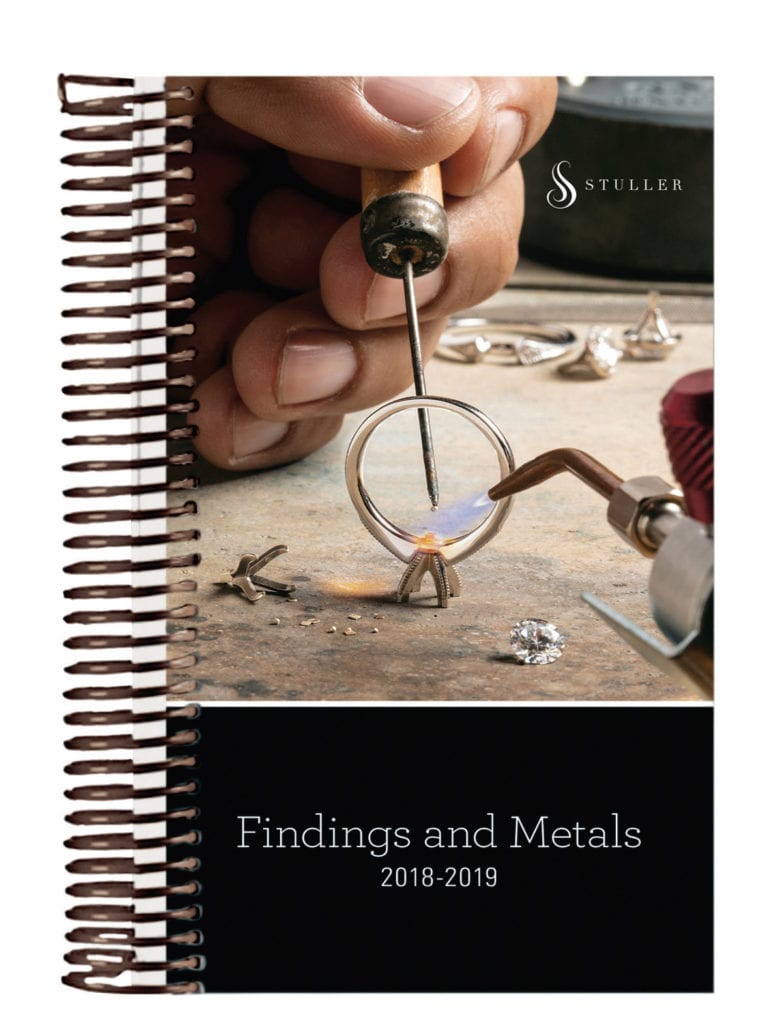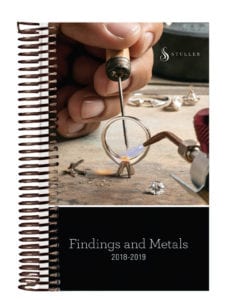 Findings and Metals 2018-2019
At 800 pages, Findings and Metals 2018- 2019 is Stuller's largest findings catalog to date. Organized by colored tabs to make searching for products easier, the catalog includes several new and improved features, such as a dedicated section for stampings; direct URLs listed for easier online ordering; and categories for diamonds, gemstones, and metals. In addition,  laser-cut, die struck, and metal mold items are identified by a unique badge. Contact: STULLER INC., 302 Rue Louis XIV, Lafayette, LA 70508; 1-800- 877-7777 or 1-337-262-7700; fax 800- 444-4741; e-mail sales@stuller.com; stuller.com. MJSA Member **
Findings and Metals 2018- 2019
is Stuller's largest findings catalog to date. Organized by colored tabs to make searching for products easier, the catalog includes several new and improved features, such as a dedicated section for stampings; direct URLs listed for easier online ordering; and categories for diamonds, gemstones, and metals. In addition,  laser-cut, die struck, and metal mold items are identified by a unique badge. Contact:
STULLER INC.
, 302 Rue Louis XIV, Lafayette, LA 70508; 1-800- 877-7777 or 1-337-262-7700; fax 800- 444-4741; e-mail
sales@stuller.com
;
stuller.com
.
MJSA Member
**
Editor's Note: The information in this section has been supplied by each product's manufacturer or distributor. MJSA Journal recommends contacting the manufacturers or distributors directly to verify or obtain additional details.