The traveling exhibition 'Neue Horizonte – zeitgenossischer Schmuck aus Sudafrika' (New Horizons – Contemporary Jewelry from South Africa) will start its tour through Europe and travel to the Handwerksmesse in Munich, to Atelier Dempf, Berlin and the Jewelry Museum in Turnov, Czechia. These pieces from the 'Rainbow Nation' are both varied and fascinating. They reveal influences from both African and European design.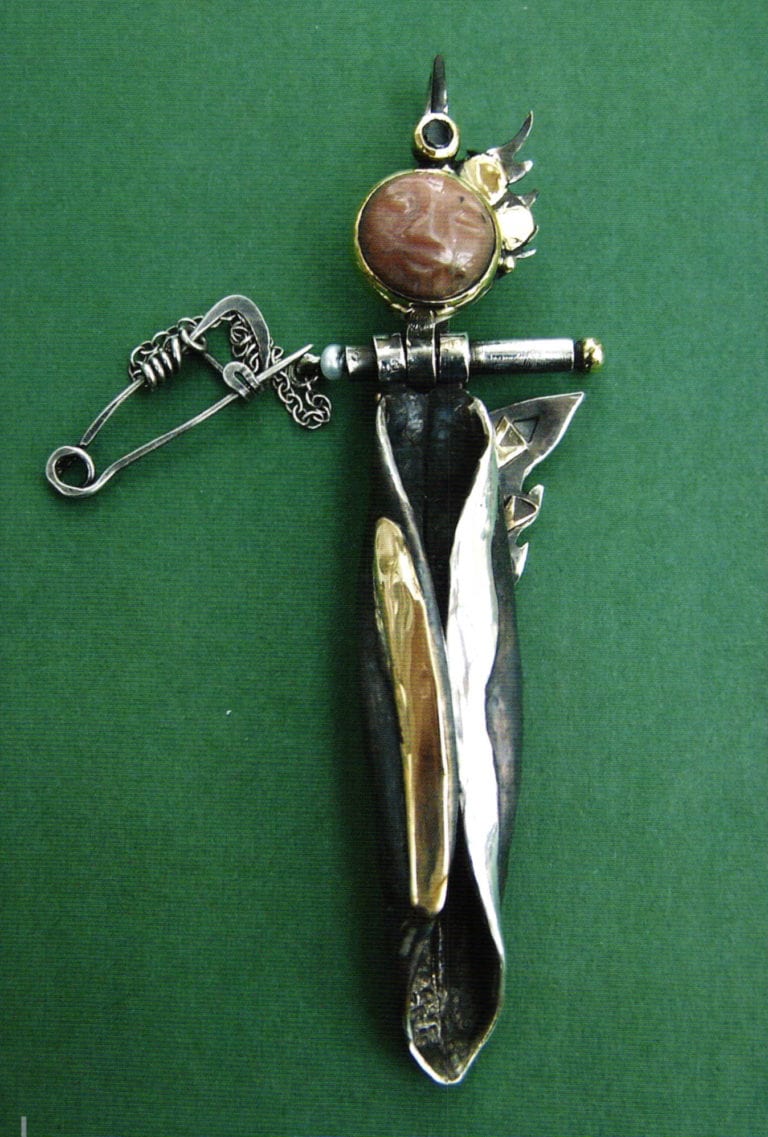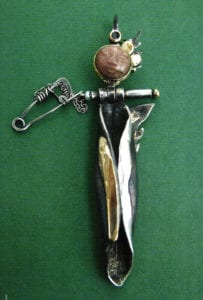 Pendant/label pin by Frances D'Aintree. Sterling silver, hammered, formed, folded, part oxidized. 18 karat gold, brown moonstone,  green tourmaline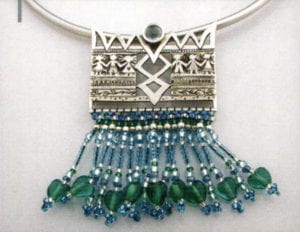 Metal and gemstones are combined and show the love from Adi Cloete for African beadwork and engraving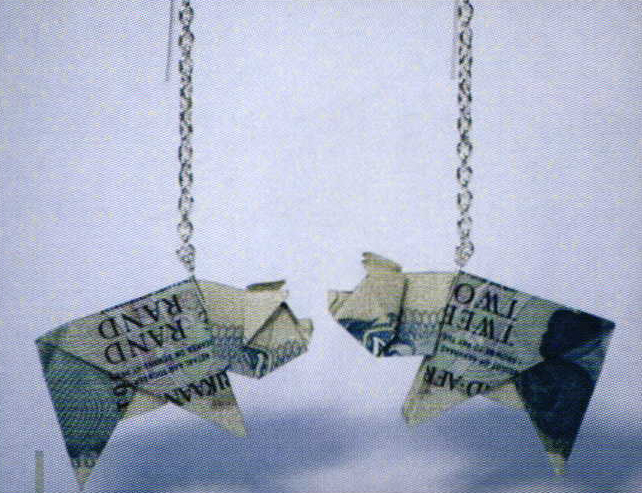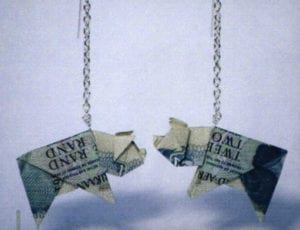 Earrings by Dannali Wilson. Old R2 notes (South African Currency), sterling silver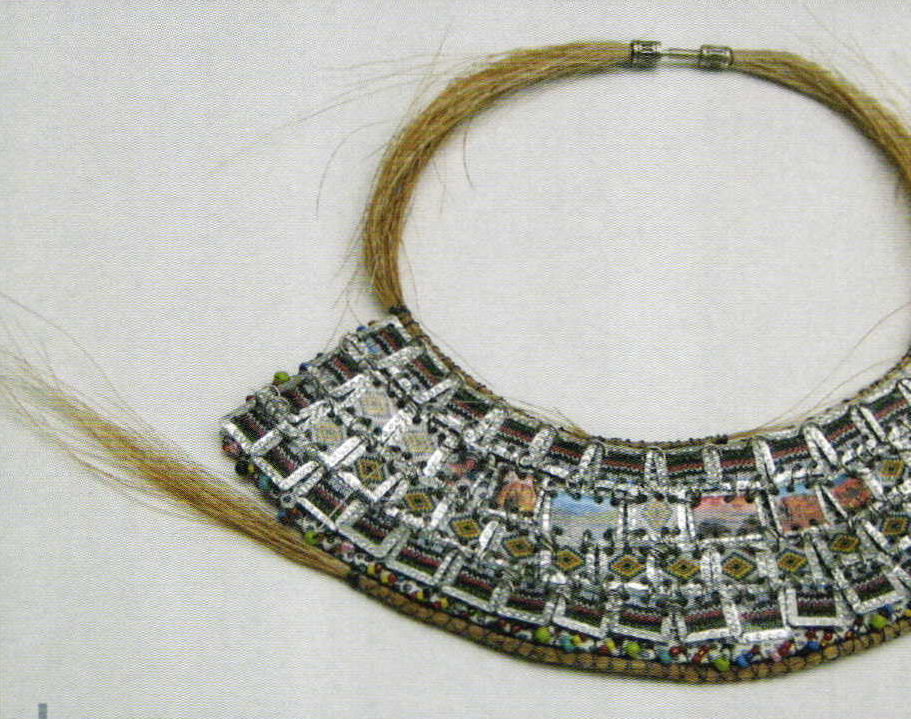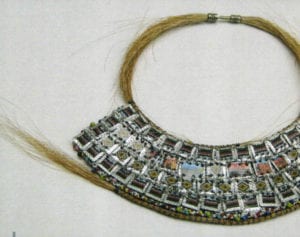 Beverley Price are inspired by South African ancient goldsmiths of Mapungubwe and the post-apartheid jewelry aesthetic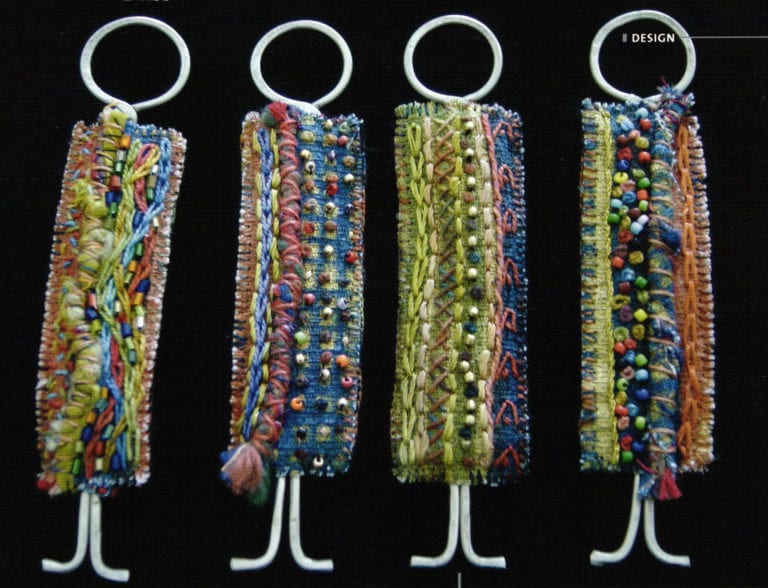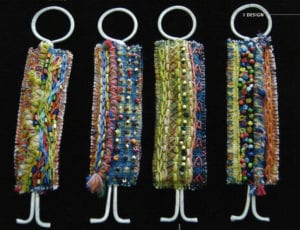 Brooches by Dana Biddle. Cotton fabric, thread, beads, wire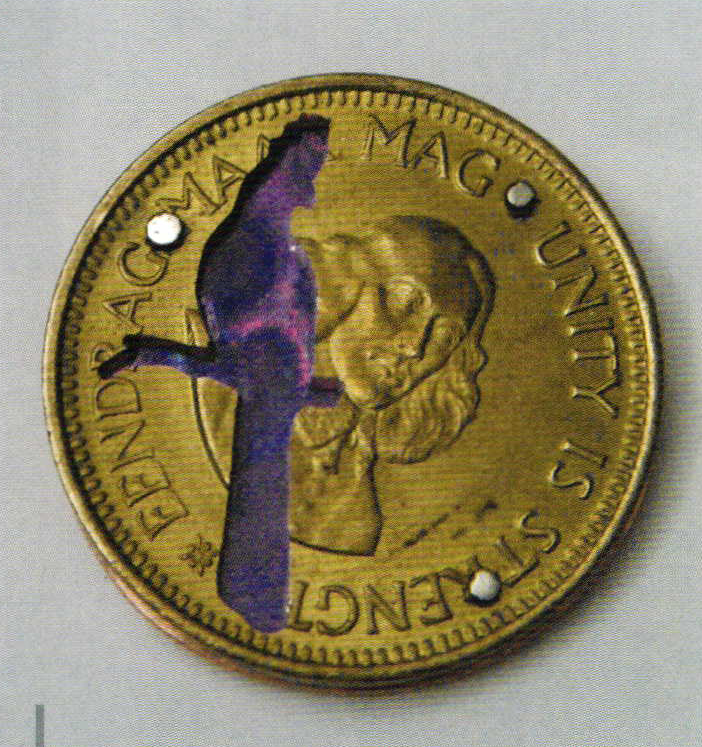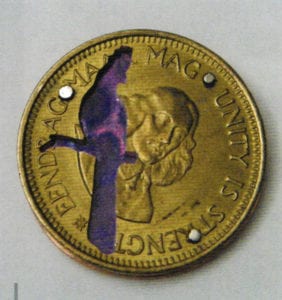 Brooch by Geraldine Fenn. Old coin
"My motivation for this series is to reveal the spirit of the majority of South African people – the rainbow nation (colorful), free (each piece can be moved around freely), peace loving people (armless)" Dana Biddle
"I like to work with old coins (besides the fact that they have been handled so many different people: they have a history) they have already had images and words on them, which can be used in interesting ways." Geraldine Fenn
Africa is, of course, facing huge difficulties Aids, hunger, war, drought and flooding all form part of our impression of the continent. Yet Africa is also made up of a variety of different cultures, a continent on the verge of change with surprising levels of creativity and vitality. Andre Heller, who is currently on a world tour with his magnificent 'Africa Africa' show, brings spirited musicians and artists together between tradition and future.
The traveling exhibition on 'New Horizons – contemporary jewelry from South Africa' demonstrates the great variety and color in the works of its 32 jewelry designers, who have been subject to various different cultural influences. It provides an answer to the questions: what is special about South Africa's jewelry today, how does it differentiate itself from contemporary jewelry in Europe and what new horizons do the artists hope to open up?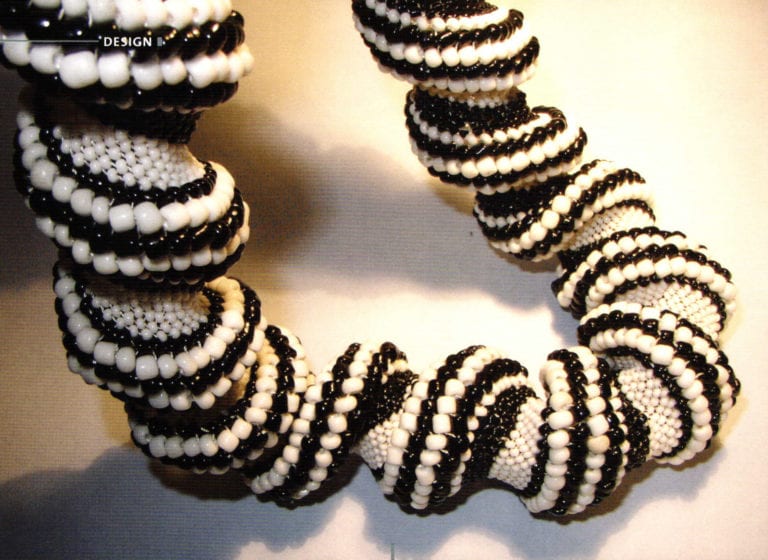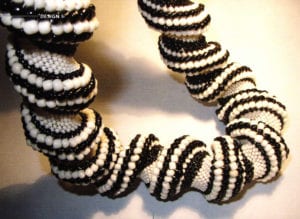 Necklace by Happiness Mngoma. Black and white beads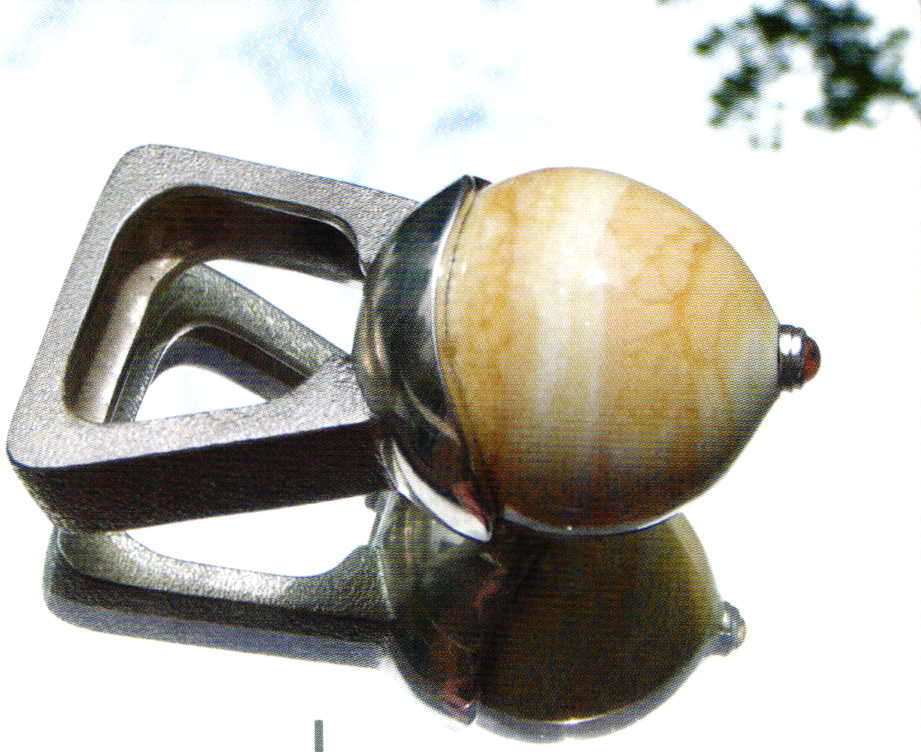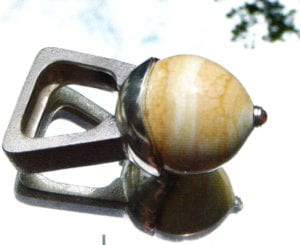 Tanja and Philippe Bousquet. A part of a collection using South African elements like ivory, animal pattern (cheetah fur) and diamonds. They use glass to reproduce the ivory effect by the lampworked glass beads techniques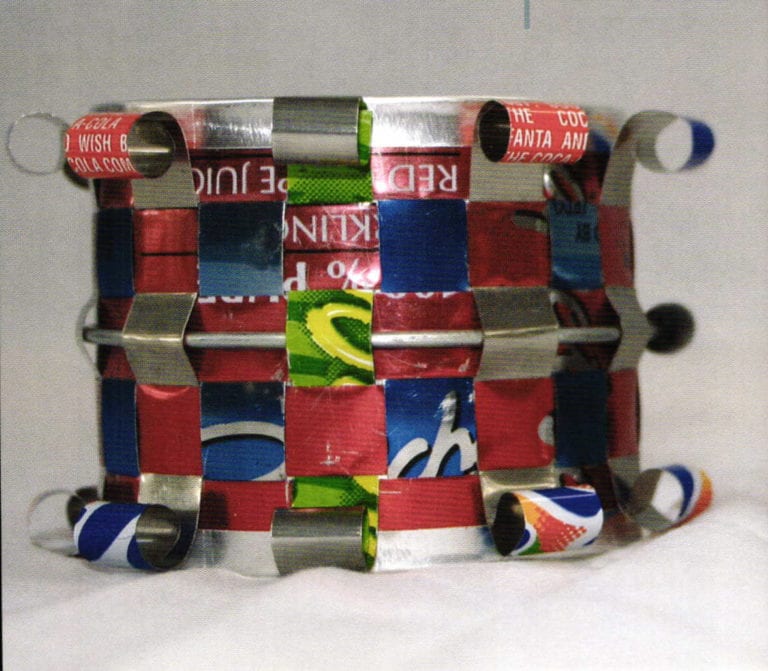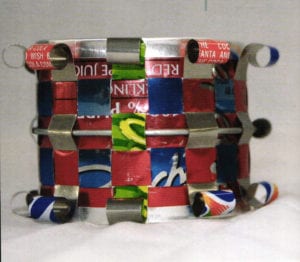 Bracelet by Mavis Taole. Fine woven tincan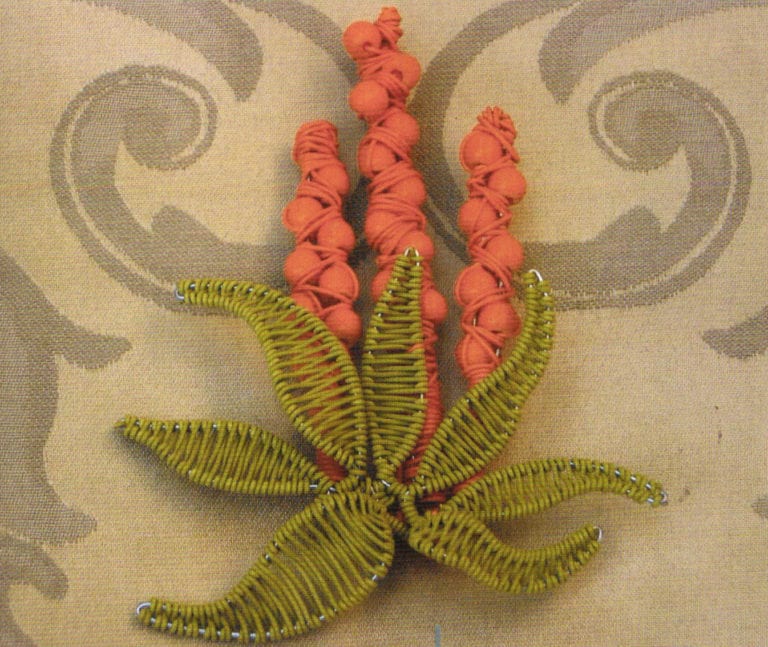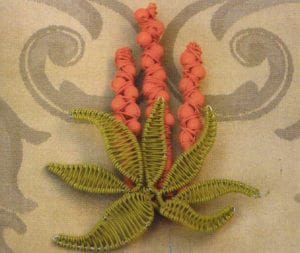 Brooch by Magda van der Vloed. Telephone wire, beads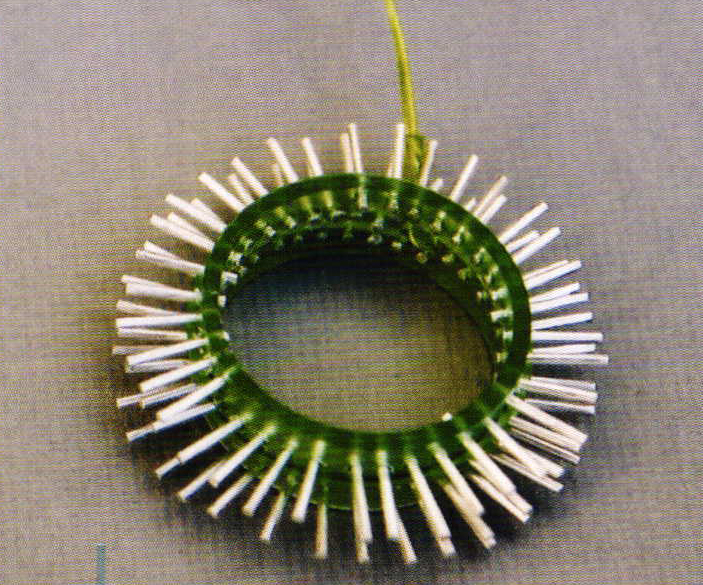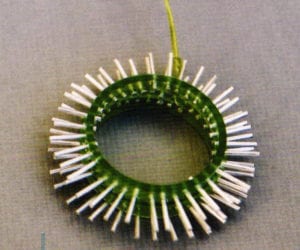 Pendant by Deirdre Coleman. Green bottle neck with silver moveable wire on coated green wire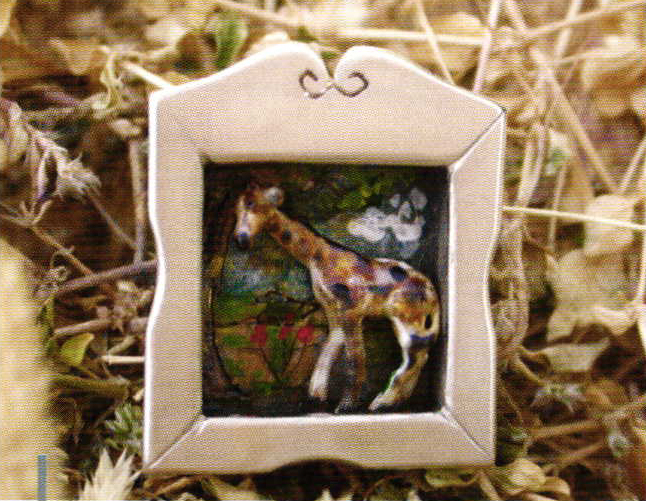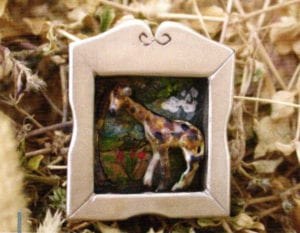 Brooch/pendant by Adeline Joubert. Sterling silver, resin, metal paint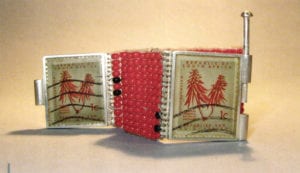 Bracelet by Malin Olofsson. Resin, paper stamps, glass beads, sterling silver
Martina  Dempf, who displayed the pieces  in her Remise Galerie in Berlin and has been involved in workshops in South Africa since 1999, predicts ongoing development with increasing levels of European influence, far removed from the influence of traditional ethnic-influenced jewelry or industrially produced silver, gold and diamond jewelry. The road ahead looks set to establish a style which combines traditional roots with the modern, multi-cultural world. A wide range of different base materials are brought together to form unusual jewelry creations.