Inside Ring Polishing
Here's a quick tip on speeding up an inside ring polishing task.
Trying to get a really high polish on the inside of a ring can be frustrating. Because inside ring buffs have such a small diameter and the surface speed is quite low, it takes a long time to get much done.
In addition, the heat from the extended use of the buff makes holding the ring painfully difficult.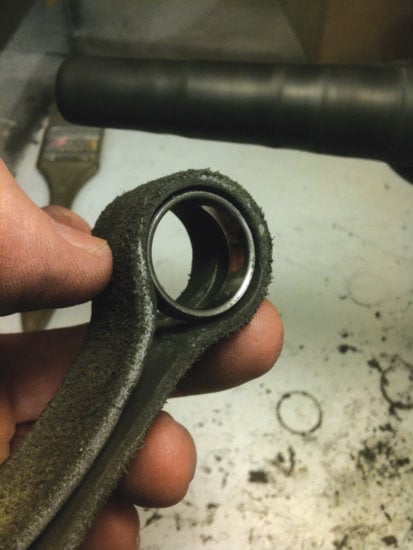 To make the process of inside ring polishing more efficient, get a short piece of leather that measures about 6 inches to 8 inches long and fold it in half lengthwise.
Wrap the leather around the ring's circumference and hold the ends of the leather together, gripping the ring.
With this method, you can apply lots of pressure on the ring buff, speeding up polishing and saving your fingers from getting burned.
Ganoksin is sponsored by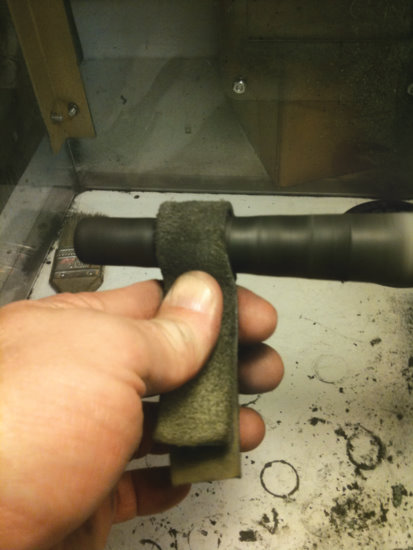 Safety Note
By using the shortest length of leather possible to accomplish this task, you avoid the safety hazard of the leather wrapping around the spindle while in use.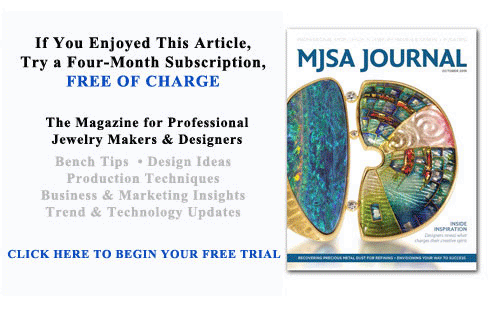 In association with

The award-winning
Journal
is published monthly by MJSA, the trade association for professional jewelry makers, designers, and related suppliers. It offers design ideas, fabrication and production techniques, bench tips, business and marketing insights, and trend and technology updates—the information crucial for business success.
"More than other publications, MJSA Journal is oriented toward people like me: those trying to earn a living by designing and making jewelry,"
says Jim Binnion of James Binnion Metal Arts.