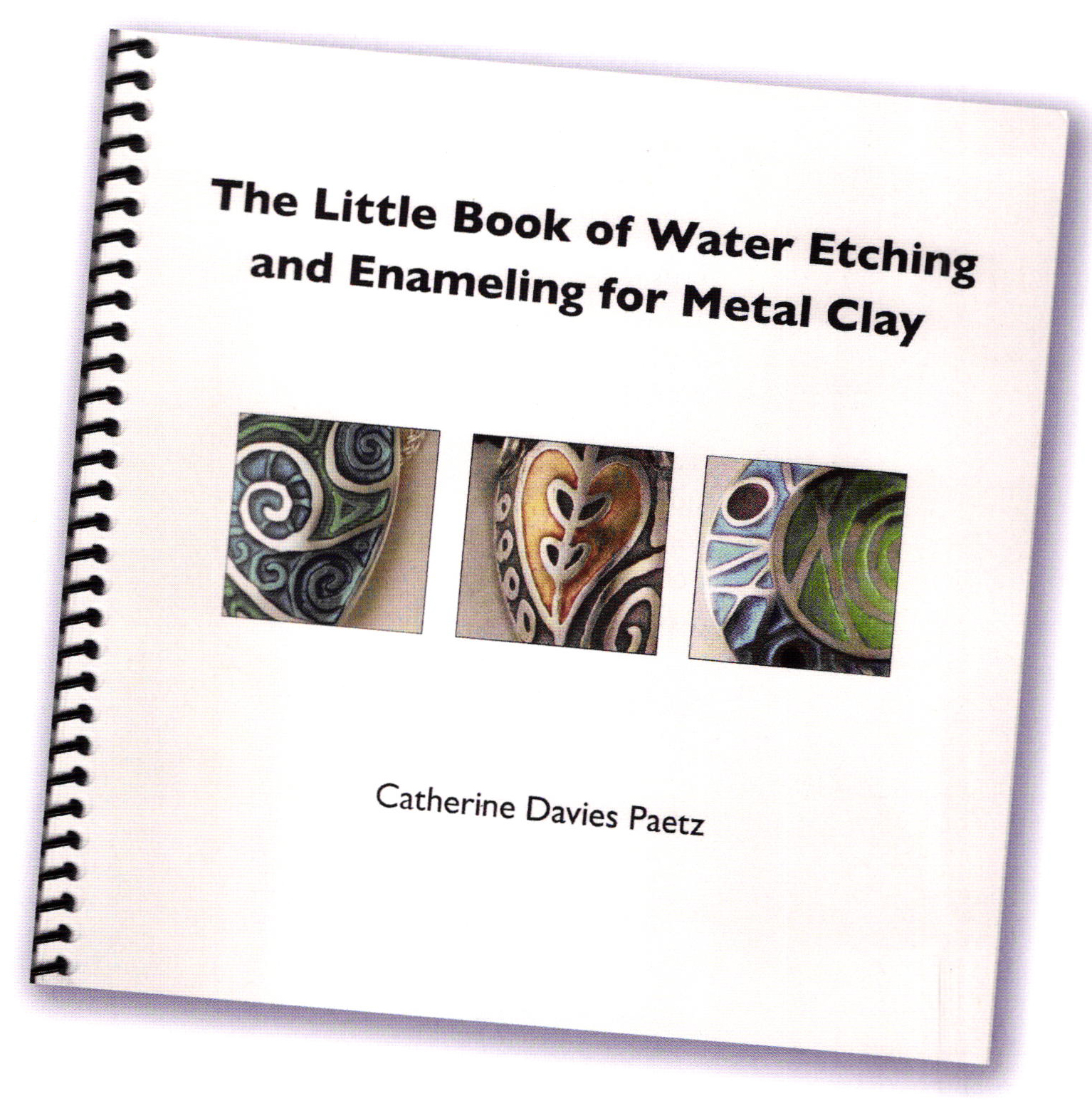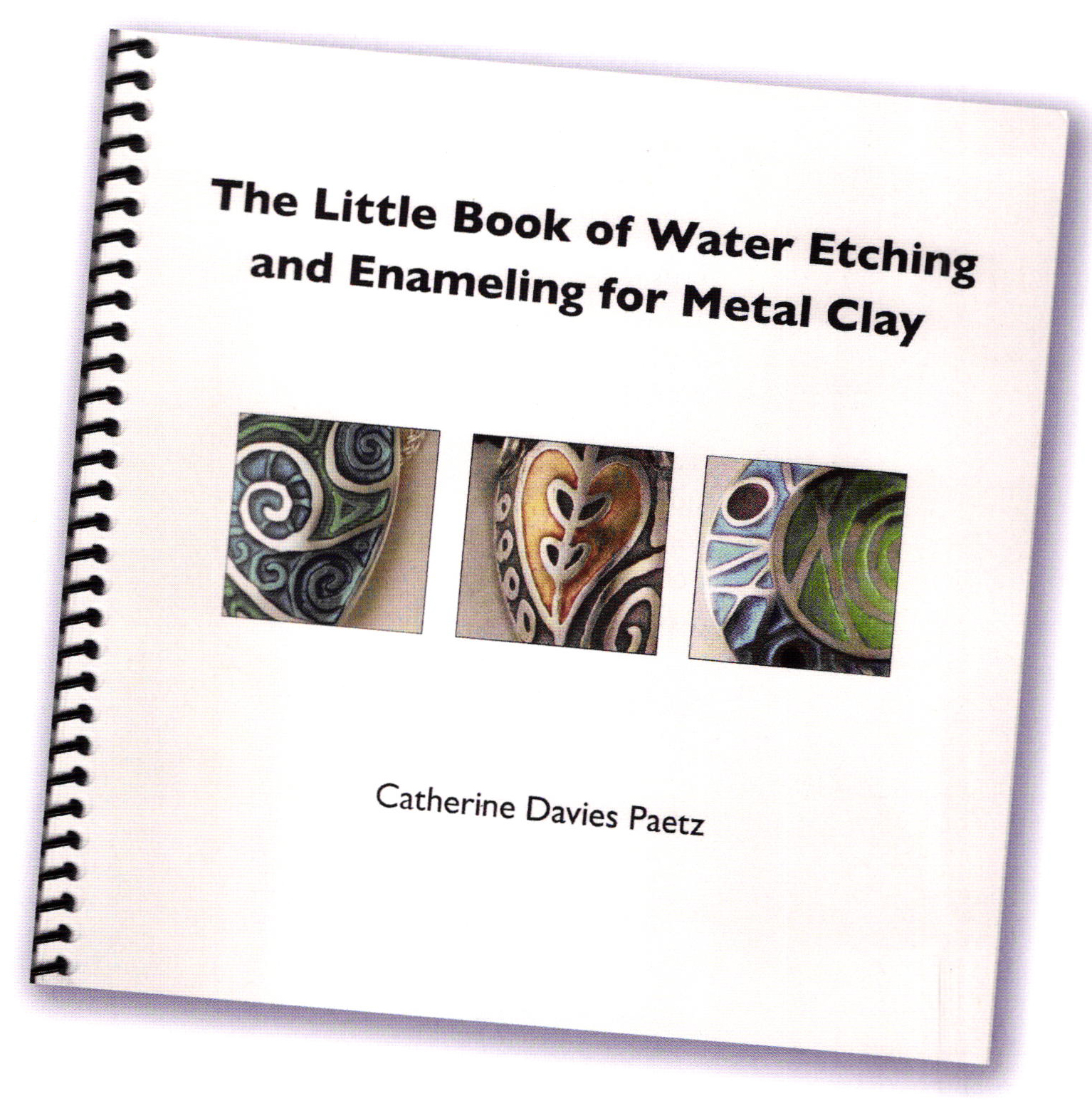 Glass on Metal 2008 December Book Review
---
1 Minute Read
The Little Book of Water Etching and Enameling for Metal Clay
Etching with water? This may sound strange until you consider, oh yes, this is metal clay where metalworking and clay techniques have crossover. Water is used to remove metal clay from specific areas defined by a resist much as acids would be used to remove metal.
Catherine Davies Paetz has written clear and precise directions on how to create three-dimensional metal objects with recessed pattern or imagery suitable as a decorative metal object or for use with champlevé/basse taille technique for enameling.
The book begins with instruction on how to prepare metal clay to create an object to be water etched, then proceeds with steps on how to water etch. After firing to metal a large part of the book is devoted to clear and concise instruction on how to enamel the object.
The spiral bound book is easy to hold when reading and clean layout design with step by step color photos make the book easy to read and understand. Catherine will guide you through the process, steering you clear of potential problems and offering many tips along the way.
Colorful examples of her jewelry pieces inspire the reader throughout the book. Her attention to details insure that anyone following these instructions will be well informed. This is the definitive text for creating one-of-a-kind surface designs on metal clay and transforming them with brilliant color.
This spiral bound, paperback is 7½ x 7½ inch, 28 pages, 51 color photos, New metal Press, Cleveland, Ohio, 2008. The books sells for $25.00 plus $3.50 shipping and handling and can be ordered from www.cdpdesigns.com/bookorder.html.
By Tom Ellis [Volume 27, Number 5, December, 2008]
In association with
Glass on Metal
is the only publication dedicated to enameling and related arts. Technical information, book reviews, how-to articles and insight on contemporary enamelers highlight each issue.
You assume all responsibility and risk for the use of the safety resources available on or through this web page. The International Gem Society LLC does not assume any liability for the materials, information and opinions provided on, or available through, this web page. No advice or information provided by this website shall create any warranty. Reliance on such advice, information or the content of this web page is solely at your own risk, including without limitation any safety guidelines, resources or precautions, or any other information related to safety that may be available on or through this web page. The International Gem Society LLC disclaims any liability for injury, death or damages resulting from the use thereof.
---
The All-In-One Jewelry Making Solution At Your Fingertips
When you join the Ganoksin community, you get the tools you need to take your work to the next level.
Become a Member
Trusted Jewelry Making Information & Techniques
Sign up to receive the latest articles, techniques, and inspirations with our free newsletter.