Field experiment? The dictionary says it means: an experiment carried out on-site which examines actual relations. Such a project was carried out from 1998 to 2002 in the Marzee Gallery in Nijmegen.
Students of the jewelry class led by Dorothea Prühl at Giebichenstein castle have been exhibiting their latest work once a year in the world's largest gallery for modern art (850 sq. meters) in the Netherlands.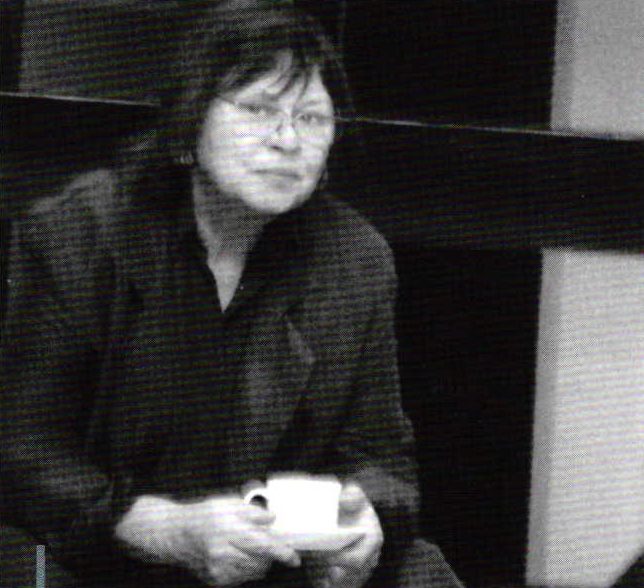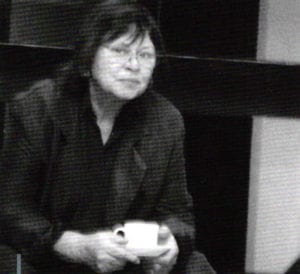 Dorothea Prühl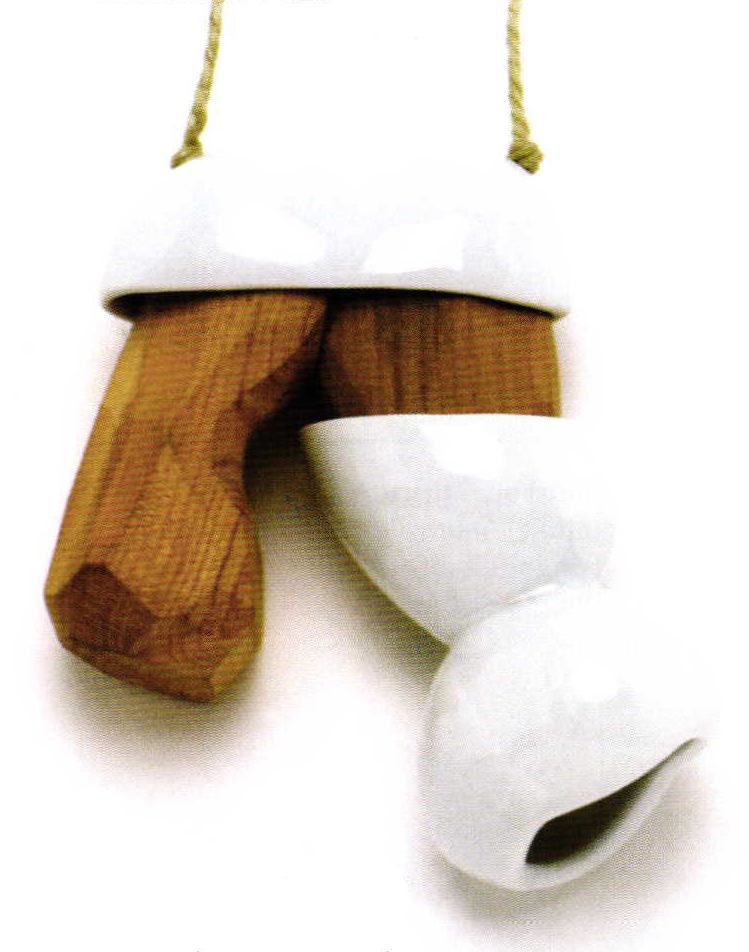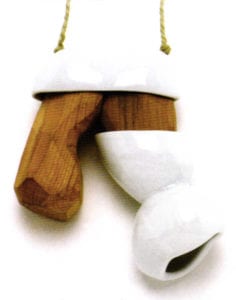 Pendant "Stones" by Antje Brauer, 1999. Porcelain, wood, cord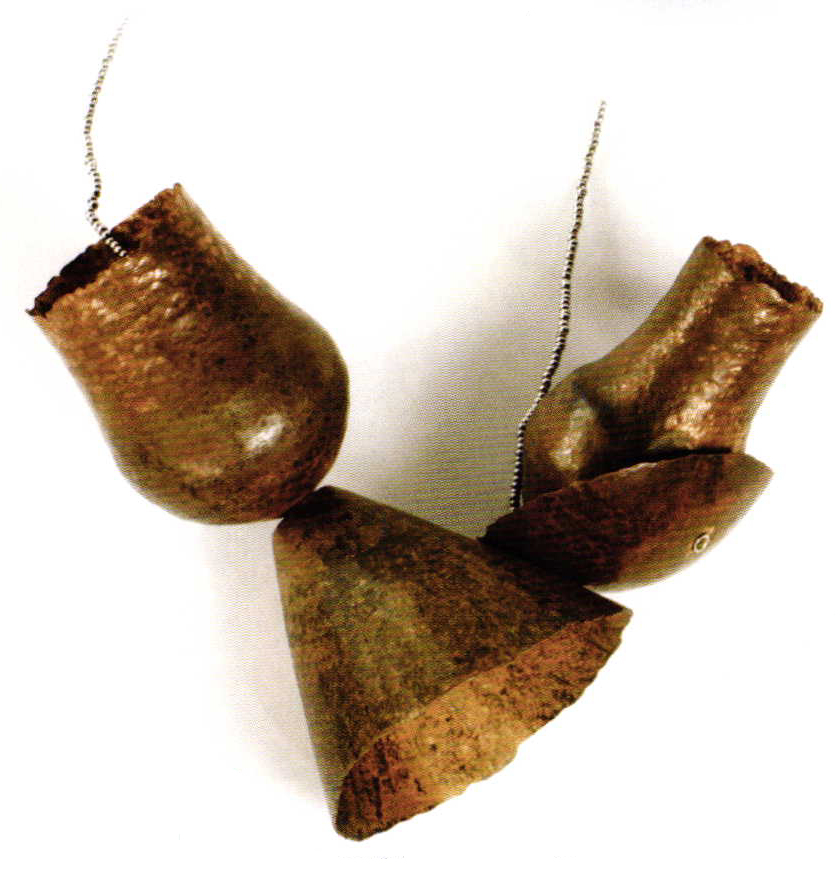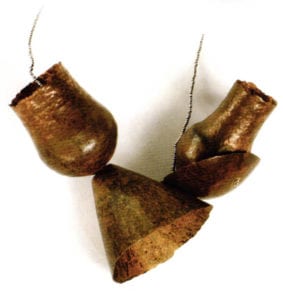 Necklace "Venus I" by Cora Bozan, 2002. Copper, silver, steel wire, metal beads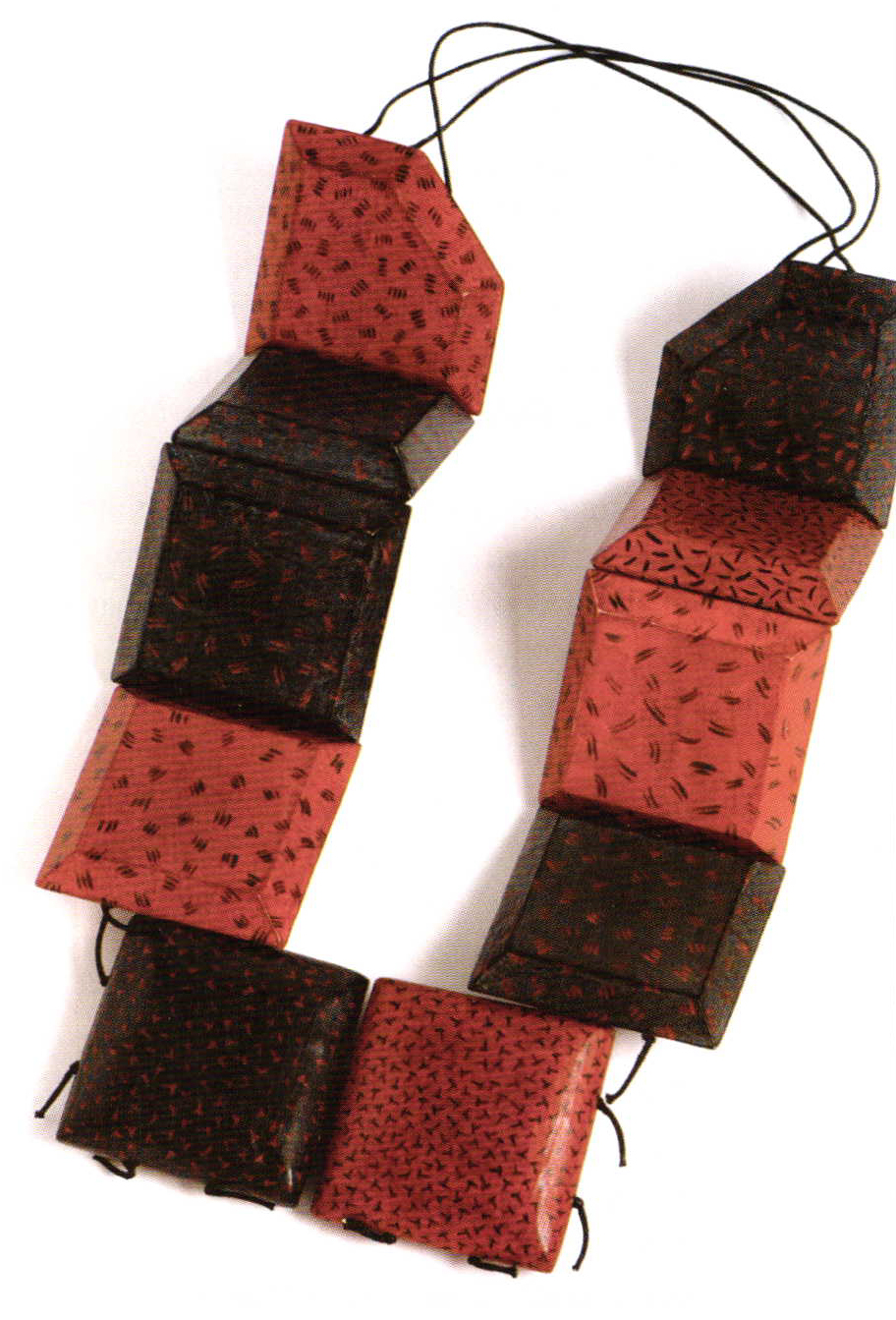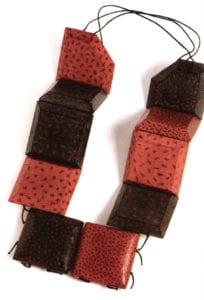 Necklace by Silke Trekel, 1997. Laminated and painted balsa wood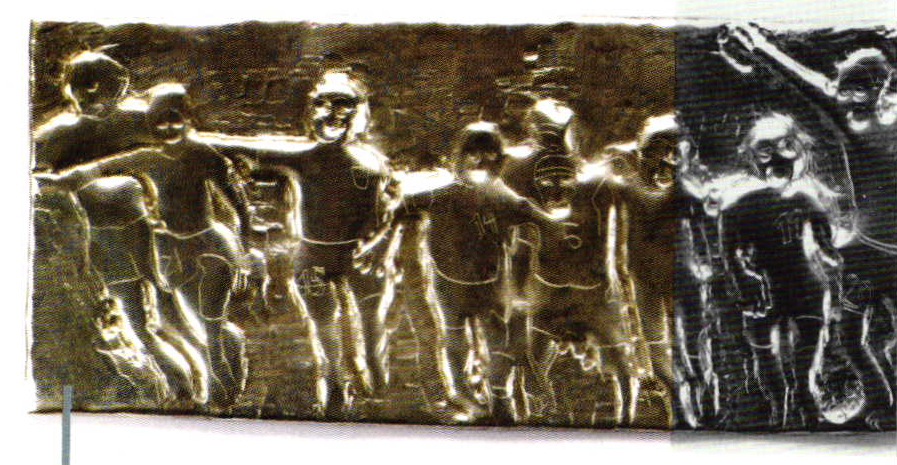 Brooch "Footballer" by Rudolf Kocea, 2001. Embossed silver
A particular merit of this gallery, managed by Marie-Jose van den Hout, is the promotion of the artistic talents of the next generation. The unusual step is taken to encourage dialogue between artistic jewelry and the public. The gallery regularly displays the best study pieces from European and international universities and academies in the former granary on the banks of the Waal which has been converted into an exhibition room, as well as presenting pieces at art shows such as the PAN in Amsterdam, the Collect in London, a special exhibition at the Midora in Leipzig and from 2007 at Object,07 in Rotterdam. Since 1999, the gallery has also been awarding the Marzee prize that comes with 1250 euros each year.
The Field Experiment project is a good example of an attempt to give young artists a platform on which to present their ideas and to specifically explain current developments in contemporary jewelry design to both the art world and the public.
"The pieces exhibited here under the 'Field Experiment Collection' are part of the Marzee collection," says the gallery owner. This was made possible thanks to the support of Liesbeth Fogelesang and Ton Schaap. Both are more patrons of the arts than collectors in the conventional sense. Their main aim is to promote rather than collect and to confront new ideas rather than purchasing what is produced. As such, within the framework of their financial capacities and led by their own view of things, they are committed to ensuring that young artists are supported by sponsoring exhibitions and publications of their works, making purchases and creating employment opportunities.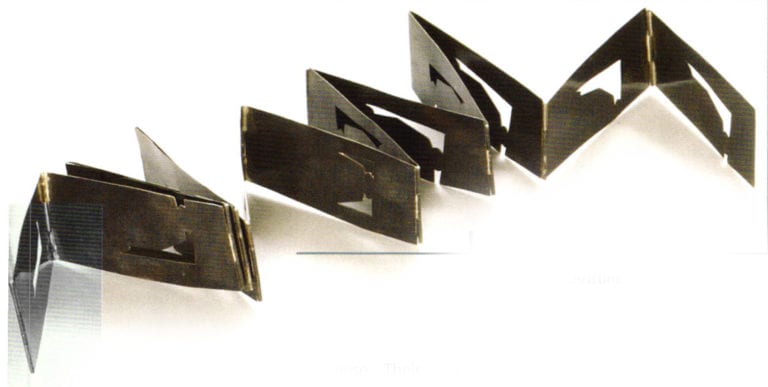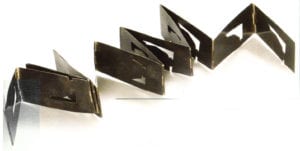 Necklace by Christine Matthias, 1999. German silver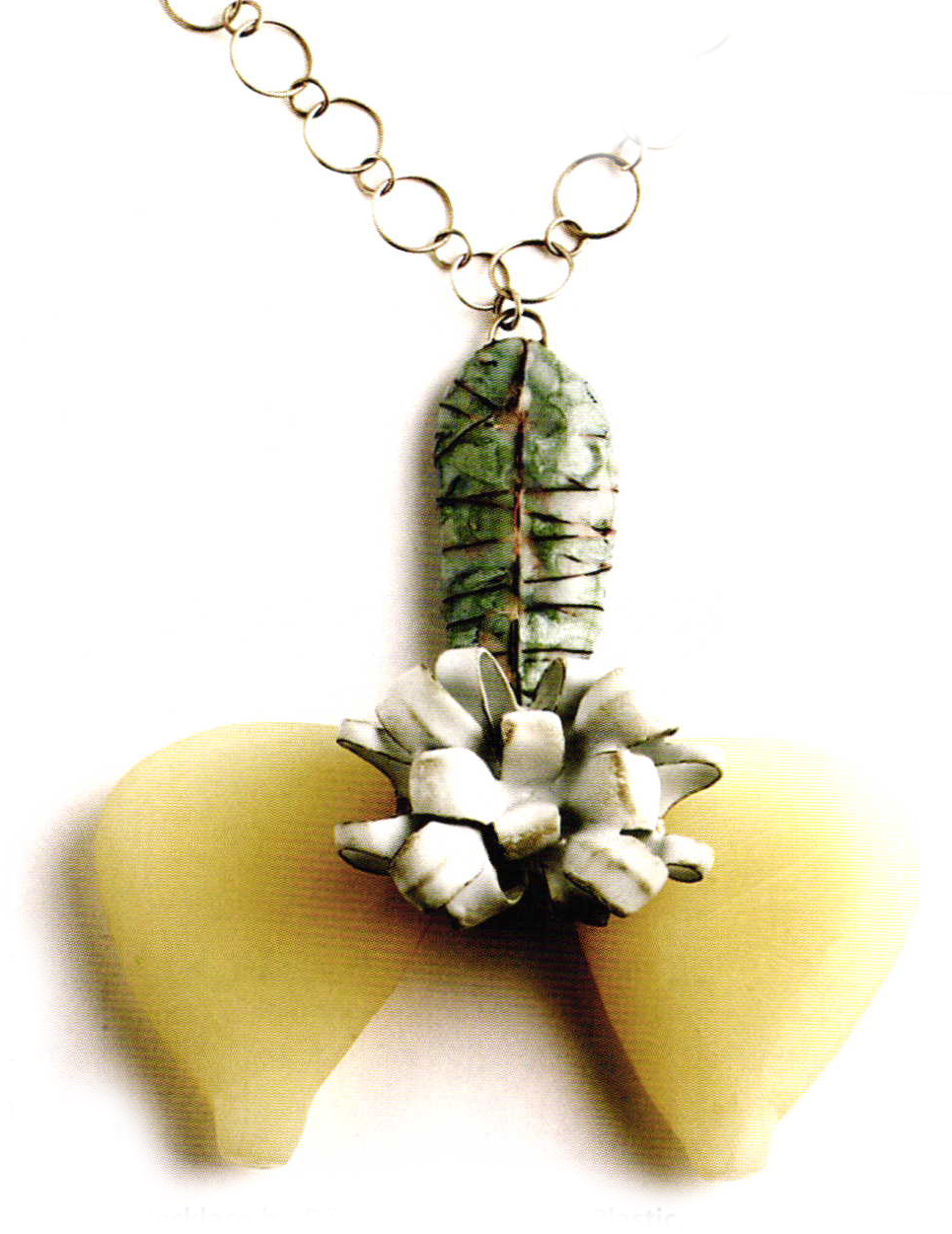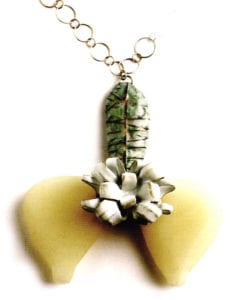 Necklace by Dörte Dietrich, 2002. Plastic, enameled copper, silver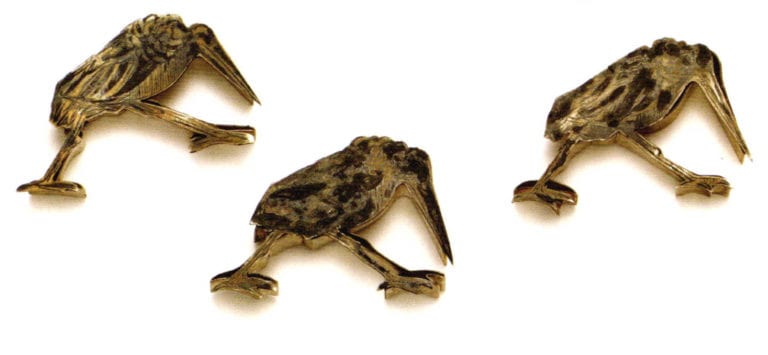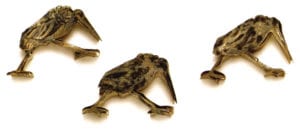 Brooches "Marabu" by Stefanie Wettig, 2001. Silver with niello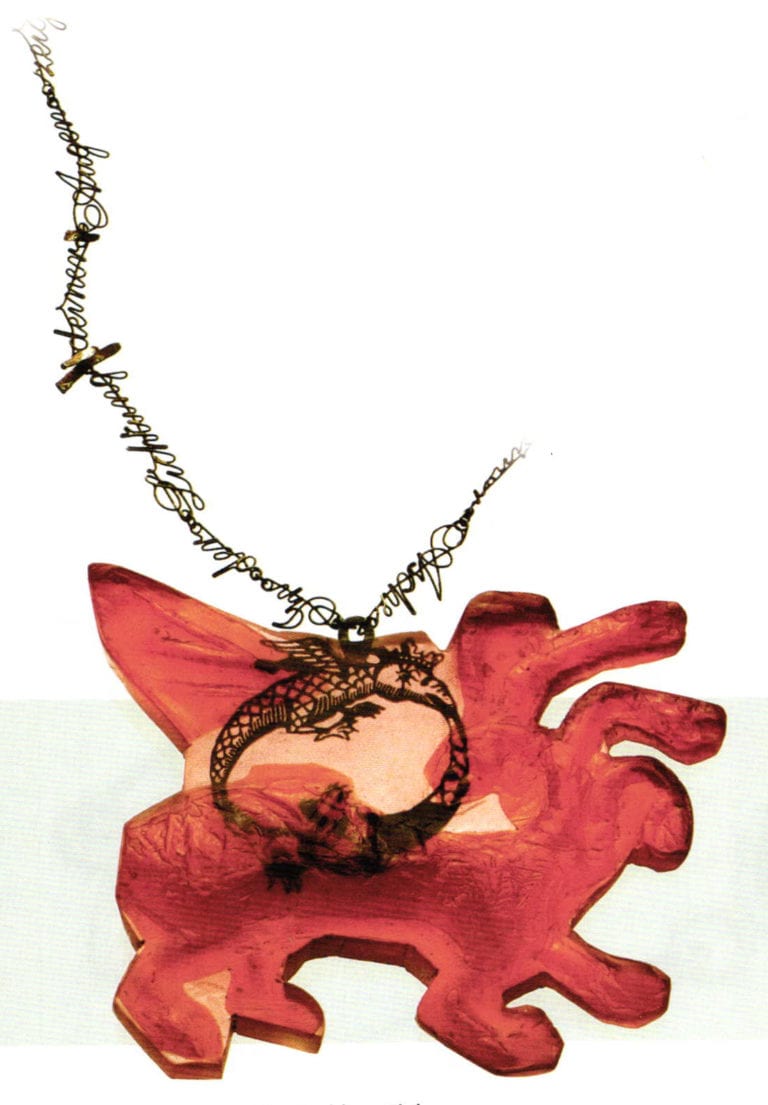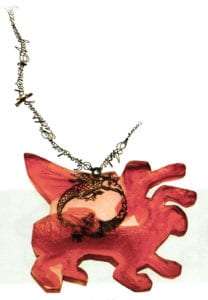 Necklace "Dragon" by Kathleen Fink, 2001. Moulded plastic, silver, iron
Renate Luckner-Bien adds: "On the art market, modern jewelry is no object of speculation. However, it has one magnificent characteristic: whoever possesses this jewelry can decorate himself with it – a word of great significance. The usual pleasure in possessing and looking at an object of art is increased as jewelry is made to be worn above all else – Liesbeth does this too, wearing selected items of jewelry."
From the side of the university, Professor Dorothea Prühl from Giebichenstein castle provided the ideal partnership for the 'Field Experiment' project. This Halle-based university, where free and applied arts combine in spiritual and spatial closeness, offers the ideal conditions for new and boundary-breaking ways of thinking. Independently of the tendency for adapting artistic trends from other sectors, as practiced in the postwar era, Giebichenstein became the basis for seeing jewelry from a new angle thanks to individuals such as Dorothea Prühl, thereby avoiding traditional ideas and developing a more radical position with a more technical basis. The name Giebichenstein is derived from the Germanic 'Giebich' which means gracious giver. Not a bad name for a university where Dorothea Prühl came across the idea of assessing growth in freedom and personality as an actual asset in itself. Personality training which can result in art. The work in the 'Field Experiment' collection is characterized by this spirit.