Since 1965, the Silver Triennial, initiated by the Society for Goldsmith Art and the German Goldsmith House, has succeeded in conveying a cross-section of contemporary silver design. Last year, silversmiths, metal designers and designers from around the world were invited to submit their best and most convincing tableware, free objects or cutlery.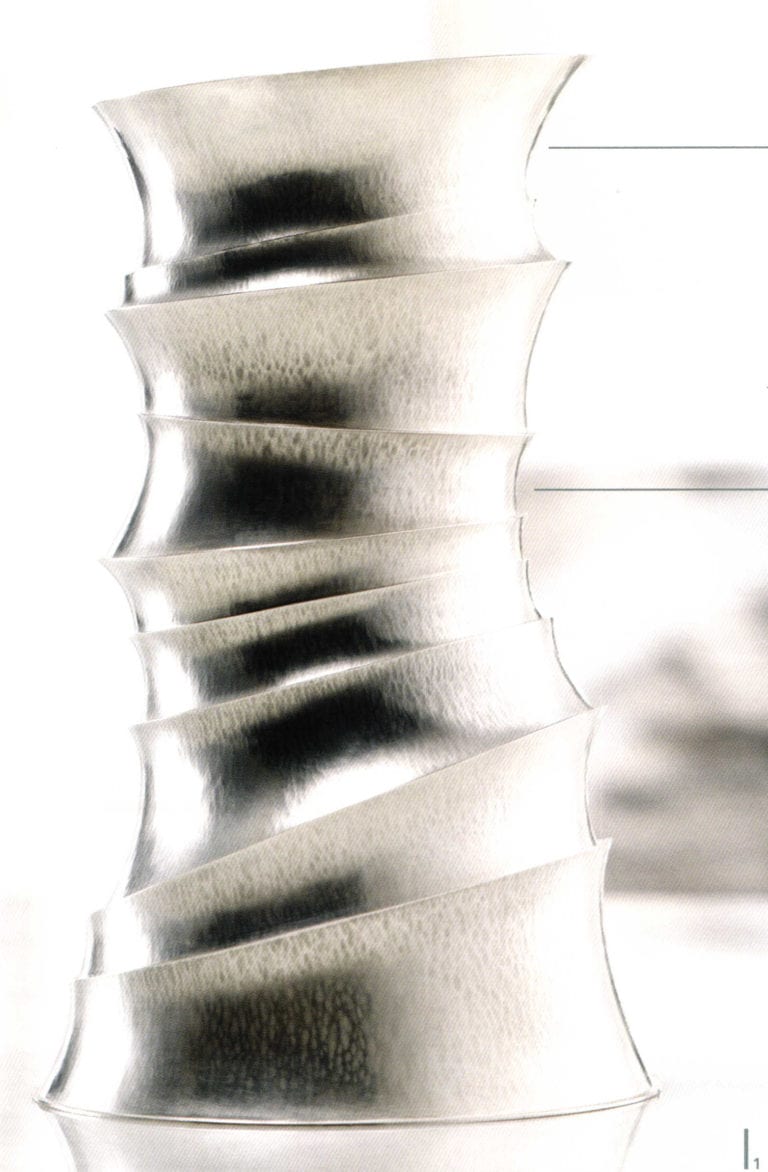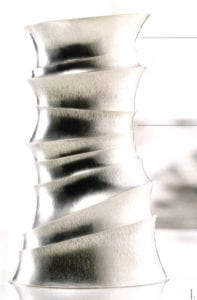 Vessel 'Layer' by Mihwa Joo. Sterling silver, forged. 1st prize 'Object'
147 entrants from 19 nations followed this request with over 200 pieces. For the first time, thanks to support from the manufactory Robbe & Berking, cash prizes were also awarded. A total of 18,000 euros in prize money was handed out for the first to third places in the two categories 'silver cutlery' and 'tableware/ objects'. In addition to household items such as coffee or tea pots and water cans, egg cups, cutlery sets or individual spoons, lamps and dishes, there was also a large proportion of free objects among the entries.
In many cases, these were gags or eye catchers, drawing attention as an object on the table or in the room. The competition entrants also included students from the education centers in Schoonhoven, the Netherlands, Schwabisch Gmund and Hanau (both Germany). In addition, young, up and coming artists who had entered the realm of self-employment as jewelry and appliance designers, but also many silversmiths who had focused on the production of silver appliances for years and even decades, were given the opportunity to present their work to a broader audience.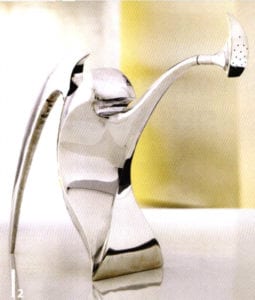 Watering can by Seamus Gill. Silver, scored, hammered, surface-structured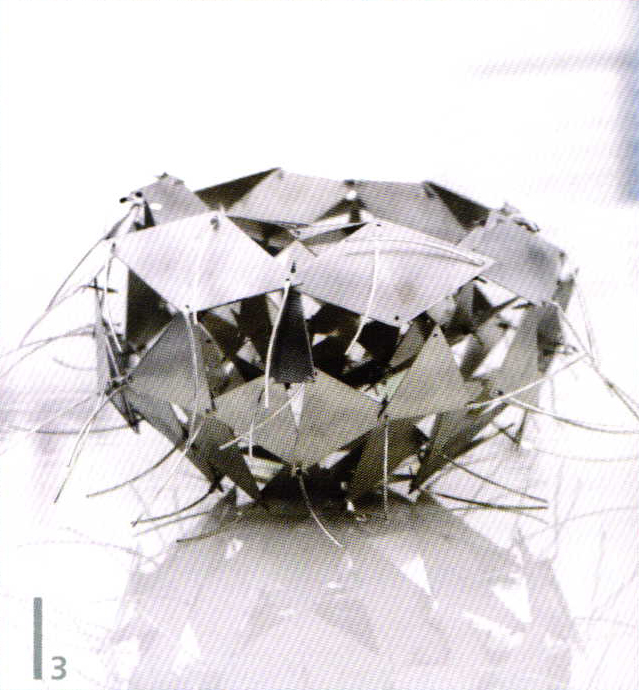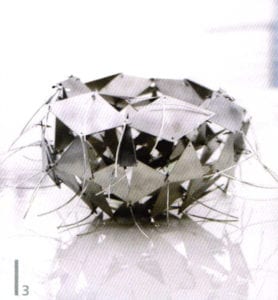 Object spider bowl by Nathan Poglein. Sterling silver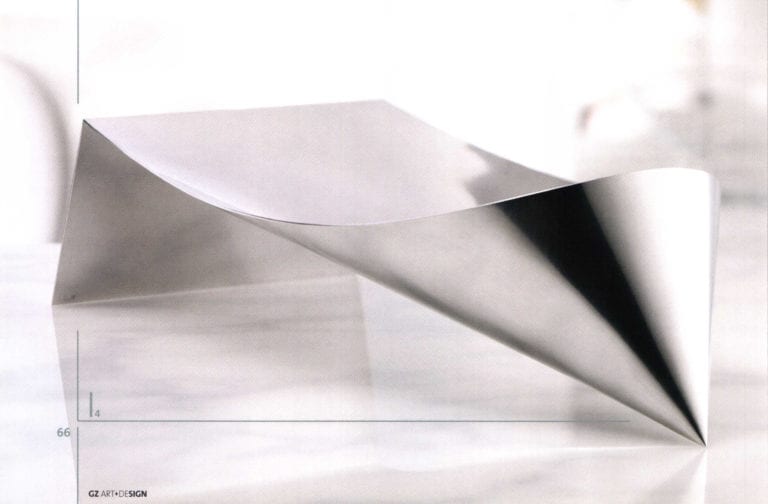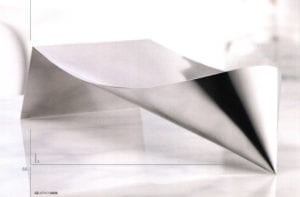 Dish by Andreas Decker. Sterling silver, formed. 2nd prize 'Object'
The theme of the competition was: 'New design ideas for silver'. The guiding principle in this was, with regard to the design of household objects such as cups, cans, dishes, spoons, automatically to "lend the function priority over any plays on form," as Max Frohlich postulated during the 10th Triennial in 1992.
In addition to the form, the perfectly crafted production is what is so fascinating about silver items. In this, new devices, avant-garde at any prize, are easily pushed into the background, despite the crafts virtuosity. It was precisely this premise that the high-class jury made its trendsetting selection from among the broad spectrum found in the contemporary silversmith scene. This is a line in the stand for the future development, which we will discover no later than in the new and interesting design ideas at the next Silver Triennial in 2010.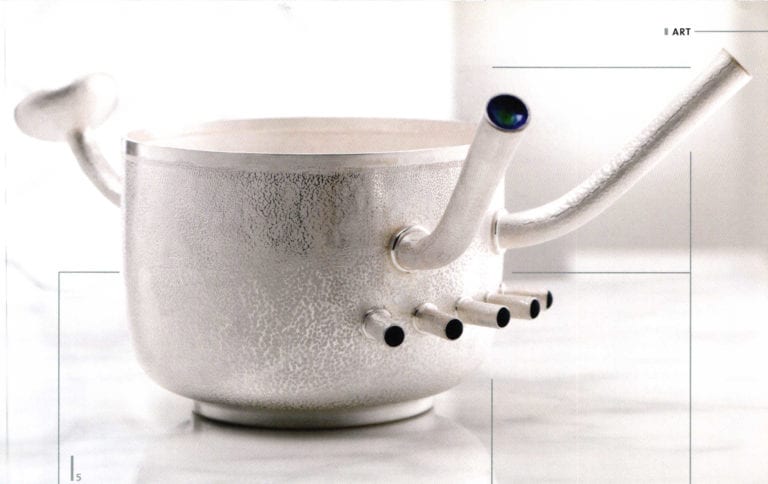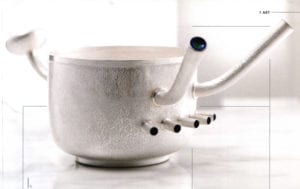 Cup 'Tolleranza' by Fausto Maria Franchi. Fine silver, enamel, chased, embossed. 3rd prize 'Object'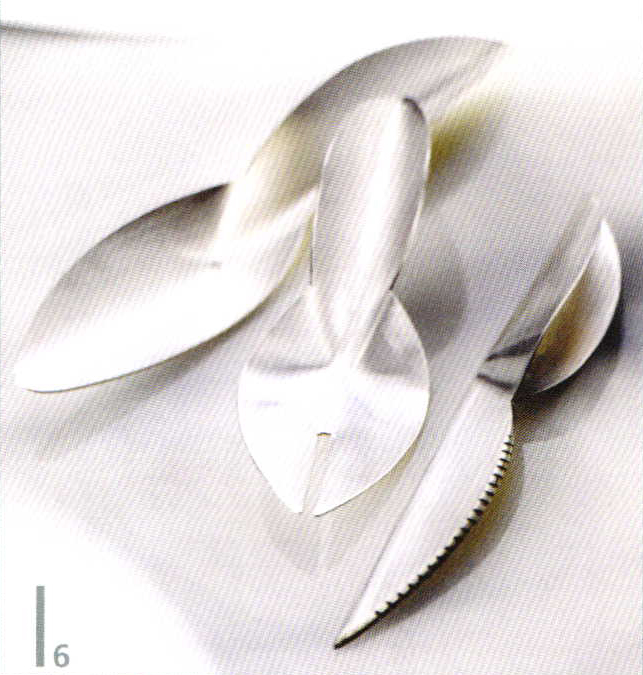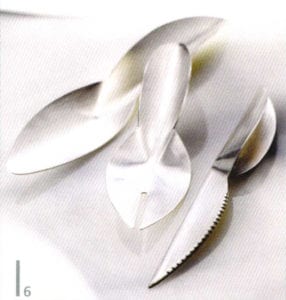 Cutlery picknick by Els Vansteelandt. Sterling silver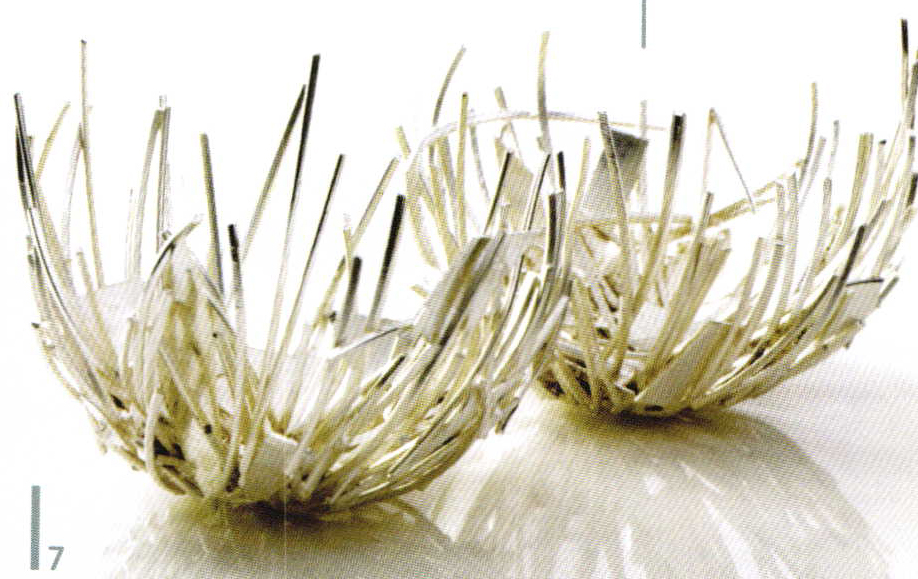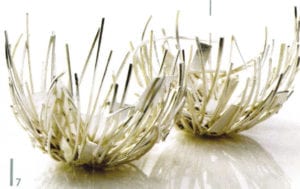 Wire bowls by Anouck van Puyvelde. Brass, silver plated
This year, a selection of over 100 pieces is on show in the Museet Pa Koldinghus, Kolding, DK (February 1 – April 6), Ninaber van Eijben, Den Haag, NL (April 17 – May 17), Wasserschloss Klaffenbach, Chemnitz, D (May 23 – July 2008) and in the New Collection within the State Museum for Applied Art and Design in the Pinakothek der Moderne, Munich (July-September).
http://silbertriennale.robbeberking.com