There are no limits to what we can learn from one material. And I feel that I still have a lot ahead of me in white gold, red gold and silver…", says Wolfgang Gessl, whose mostly geometric work has been shown in over 115 individual and joint exhibitions in galleries in Sweden, Europe, the United States and Asia.
It is possible that this thought is accurate in terms of Wolfgang Gessl's handling of white and red gold, but it is most certainly untrue of silver. Silver is the main material that Wolfgang Gessl works with, combining it with wood, acryl, mountain crystal and other materials. And with indisputable perfection he forms it down to the last detail. He has not always had such a focus on silver. After all, Wolfgang Gessl, who was born in Vienna, Austria, in 1949, did not become a silversmith until he had completed a goldsmith apprenticeship in his homeland. As early as during this apprenticeship, the seventeen-year-old became aware of, and fascinated with, the work by the Swedish designer Sigurd Persson and specifically his design of hollow bodies. After moving to Sweden specifically for this reason during the nineteen seventies, he received instruction from his design idol Persson and also at the National University of Art, Craft and Design with qualifications as a silversmith. He is now himself a renowned designer and teacher. Due to his origins in Austria, his life in Sweden and the cultural and historical inspiration he has drawn from his numerous travels (specifically japan), he has coined his own, personal style: a continental expansive expression of style combined with Nordic simplicity in terms of a simple, clean and even sparse style of expression.
The love of hollow bodies
Hollowware has been a recurring theme in Wolfgang Gessl's workshop. The vessel is an object approaching architecture – a construction. For a long time he has worked with basic geometric shapes – triangle, square and circle – as his starting point. With a never failing sense of form, he adds, subtracts or extends the angles, contorts and enlarges the bodies so that new correlations are created. To this he adds handles and spouts which extend, define direction, move into or cut the shape. Wolfgang Gessl's pieces almost seem airy, straining up or out, the proportions and lines are extremely stretched. Unlike his teacher Persson, whose design was always functional, Wolfgang Gessl's vases, kettles and pots are more provocative and in some instances even robbed of their functions. Gessl describes himself as straightforward, both in a mental and creative sense. He would see any deviation from this, above all for financial reasons, as a betrayal. Nonetheless, like all creative people, he is constantly searching for new discoveries. Therefore, gold, silver and geometry have one thing in common for the widely traveled designer: they are and have always been a boundless source of inspiration for him.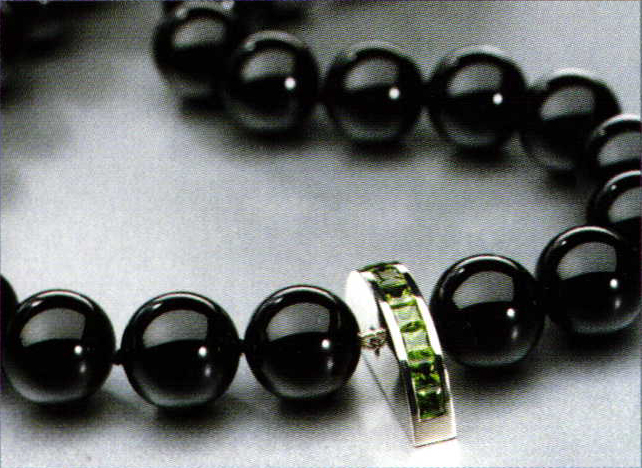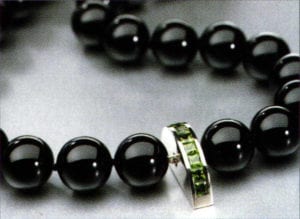 Art + Design: First of all you completed an apprenticeship as goldsmith and then as silversmith What brought this striking affinity to the production of silverware?
Wolfgang Gessl: I did my apprenticeship as goldsmith and jeweler in Austria, where I come from. I traveled to Sweden in order to meet my major role models, the Swedish designers Sigurd Persson and Wiven Nilsson, and to complete qualifications as a silversmith. Unlike jewelry design, I find that the larger silver objects, which are sometimes more difficult to manufacture, often pose a more interesting challenge. Apart from this, I love mimickinq architecture, therefore adding design to an entire room.
Art + Design: What material, form, object or idea is the greatest challenge for you?
Wolfgang Gessl: Cans are particularly challenging for me; above all those with a free, sculptural form that no longer lend consideration to the often justified expectations of the people using them. In this way, I delve into the world of architectural forms and free sculpture.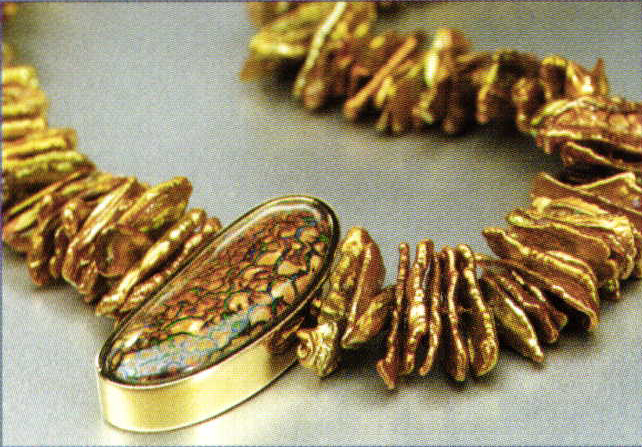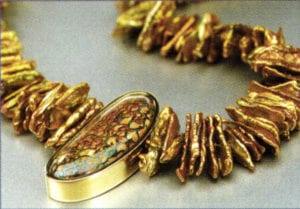 Art + Design: Is there anything related to design that you have not yet put into practice, but that you will in future?
Wolfgang Gessl: I would like to produce exclusive silver objects in small series in order to give more people the opportunity to include beautiful things in their lives.
Art + Design: What do you have planned for next year?
Wolfgang Gessl: First of all, I will continue working with the students at the Konstfack (National University of Art, Craft and Design), although I've resigned as a teacher at the university. At the end of last year, I had an exhibition in Abu Dhabi together with my daughter Linda; it was held in the Cultural Foundation Among other things, 2005 will see an exhibition in my homeland of Austria, which I will hold together with the Austrian painter and graphic artist, Johann Pollak, who lives in France. In the fall, there will be an individual exhibition of my work in Stockholm, showing silver appliances with mountain crystal. As regards personal experience with materials, I would like to visit a few firms in ldar Oberstern and take a closer look at mountain crystal there, it is a truly fascinating stone, compressed for thousands of years, transforming it into this "icy", semi-transparent consistency with its dramatic cloudiness.