Five designers, five different approaches in the perception of jewelry, five creative providers of ideas: this is the design group "Aspects and Friends" that demonstrates its collective standards with regard to the quality of applied goldsmith art in a joint show presentation during the Couture Show in Las Vegas.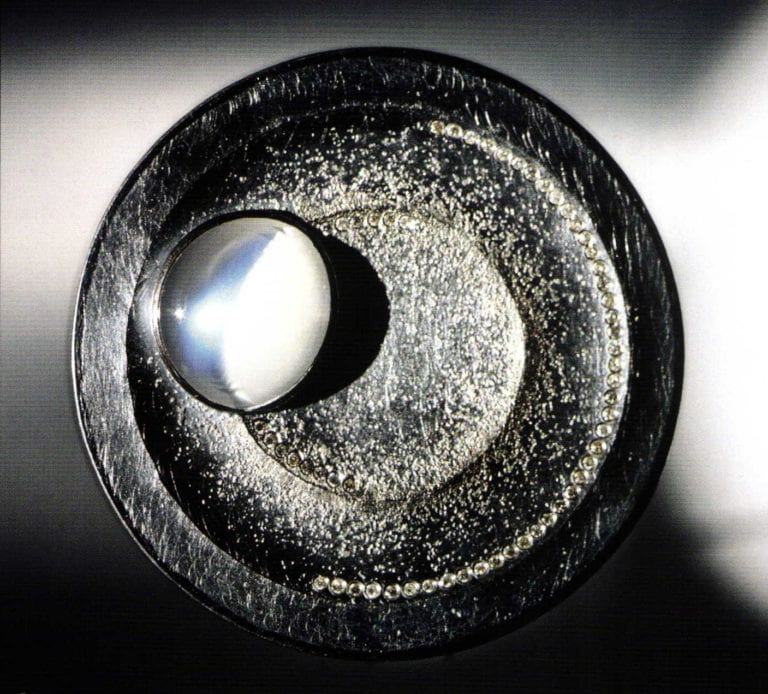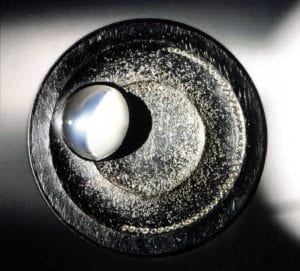 Pendant made of gold, silver and platinum with champagne colored diamonds and a Munsteiner moonstone by Atelier Zobel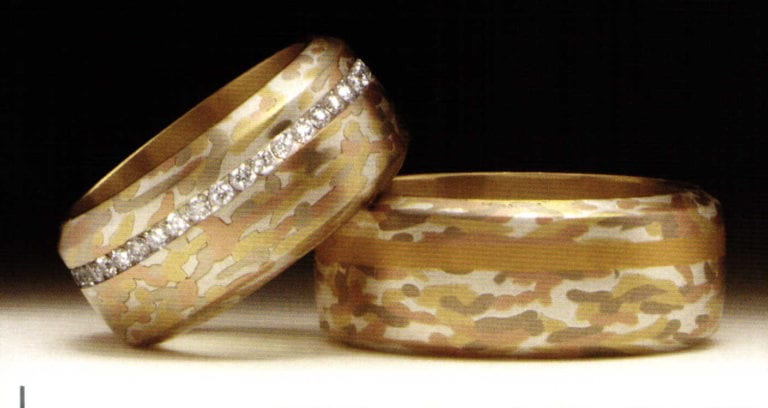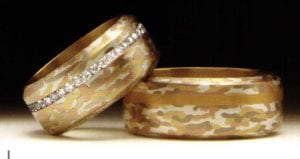 Artistic jewelry based on the Mokume Gane technique is the specialty of American designer George Saywer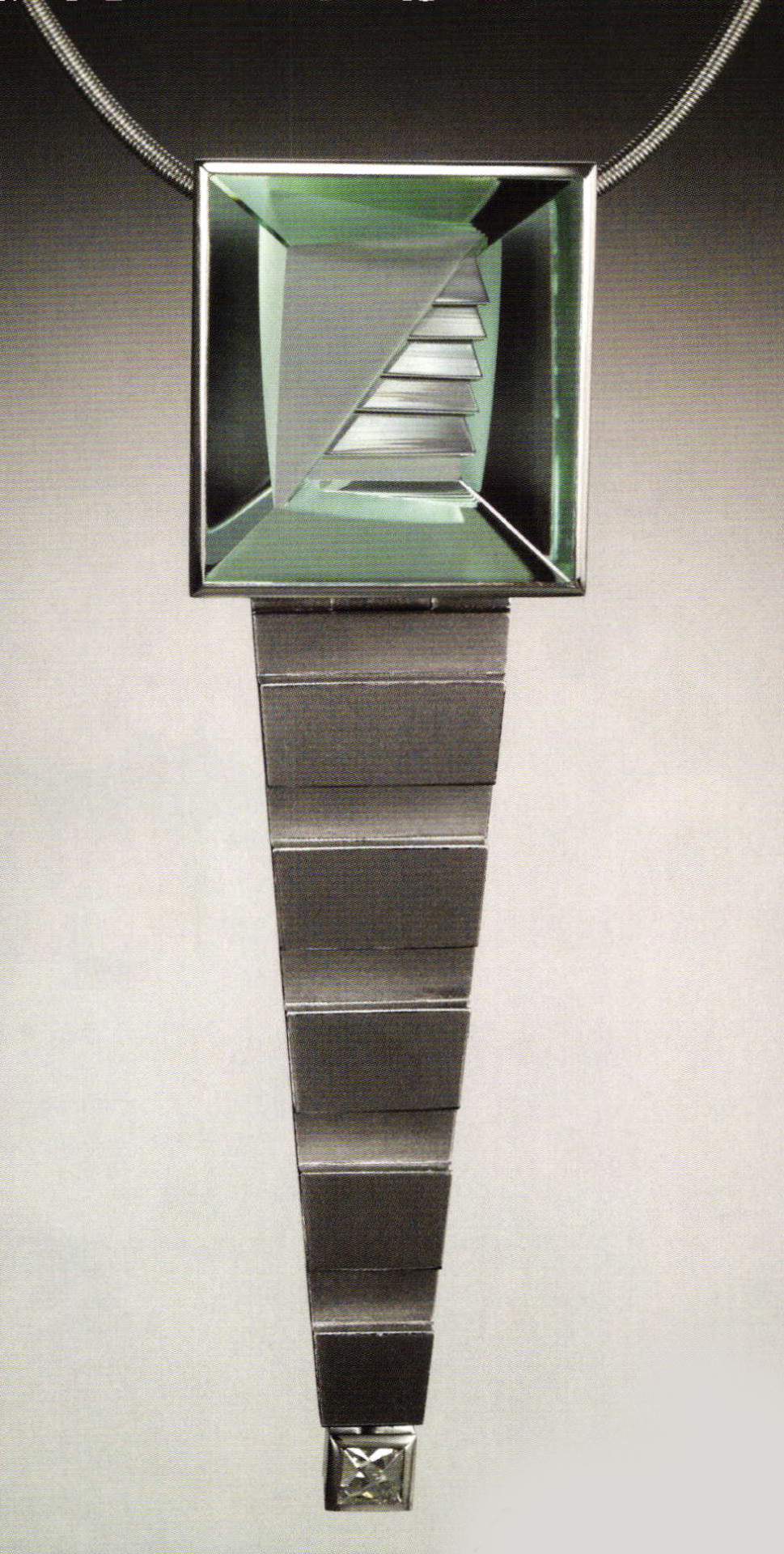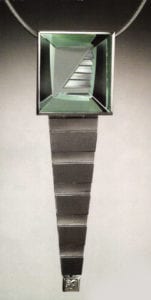 Fascinating eye catcher: necklace with aquamarine and diamond from Atelier Munsteiner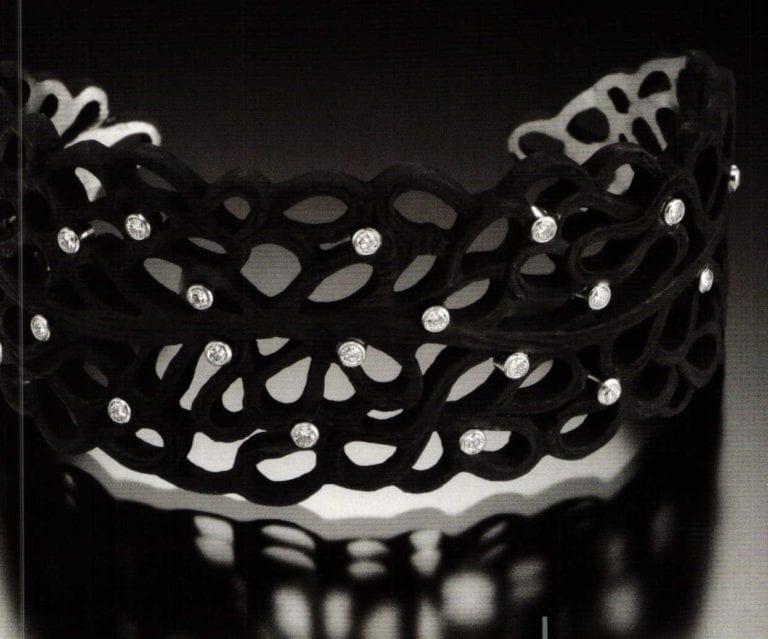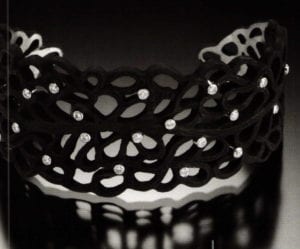 Unusual combination: bracelet made of steel and diamonds by Sarah Graham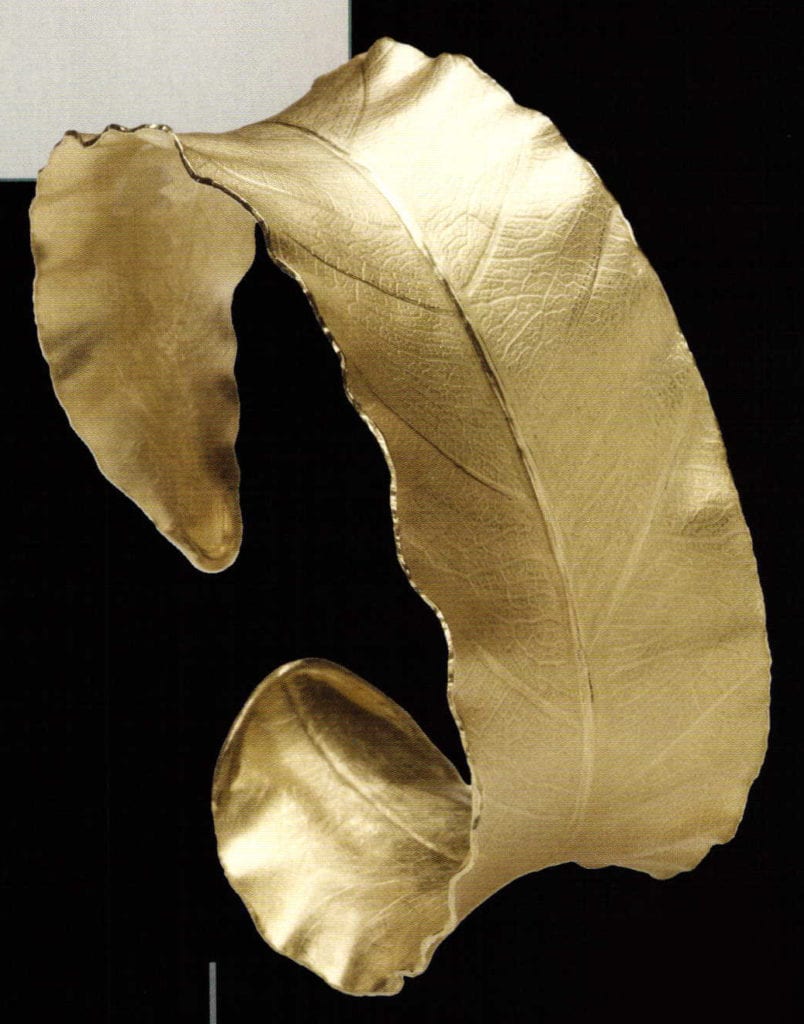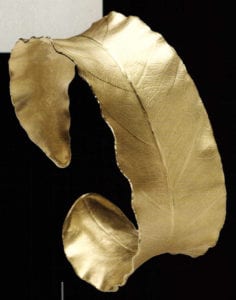 Reminiscent of nature: leaf-shaped bracelet by Barbara Heinrich
This network of international jewelry artists has existed for almost 20 years now and offers a framework for expert networking and joint show presentations. This year, in addition to the two founding members Atelier Zobel and Atelier Munsteiner (both from Germany,) there are three "Friends", thus proving that the exchange of ideas also functions even across the width of the Atlantic. The two German and three US-American A-list designers feed each other with creative input and feedback: Sarah Graham, Barbara Heinrich, George Sawyer, the Atelier Zobel will this year also present their collections and sculptures created for this event at a joint booth at the Couture Show in Las Vegas from May 28 to June 2. The merging to form an artistic commune of interest offers all artists within the group numerous advantages and opportunities that as lone riders would only be achievable at considerable cost, also of a financial nature. The members of the group "Aspects and Friends" hold true to the idea that they can all jointly occupy a generous booth and also make accessible to a broad public the numerous facets of high quality craftsmanship with their merged competence. In this, each artist covers various aspects of creating art: George Sawyer, Minneapolis/USA, delights with artistically forged Mokume Gane work, while Sarah Graham, San Francisco/USA, creates collection of timeless elegance with her jewelry made of 18 karat gold, blackened steel und precious diamonds and pearls. The jewelry by German-bron Barbara Heinrich, Pittsford/USA is always different and unpredictable; she also works mainly with 18 karat gold, platinum and choice gemstones, moving with them artistically between clear geometric lines and organic, flowing forms. The creative duo Bernd and Tom Munsteiner (Stiphausen, Germany) revolutionize any boundary in the art of gemstone cutting and are fascinating with their incomparable cuts, which Jutta Munsteiner then applied to strongly expressive, unique jewelry. The jewelry from Atelier Zobel, Constance, Germany, reveals rich facets of jewelry design: intoxicating combinations of precious metalsa and lavishly integrated stones such as jade, coral or diamonds seduce jewelry lovers just as much as the reserved language of forms with selected materials.