Painted Enamels – An Illustrated Survey 1500-1920 by Erika Speel
Published by Lund Humphries, Hampshire, England, 2008
Hard cover, 10-3/4″ x 8-3/4″, Illustrated jacket, 256 pages, 80 illustrations
 
Order from: Thompson Enamel, Inc.
P.O Box 310
Newport, KY 41072 USA
 
Price: $170
US Postage: $3.28 Book rate; $14.25
Air Mail: $16.60 Canada; $26.03 Mexico; $30.10 Europe; $30.10 Pacific Rim; $29.05 Asia, Africa, South America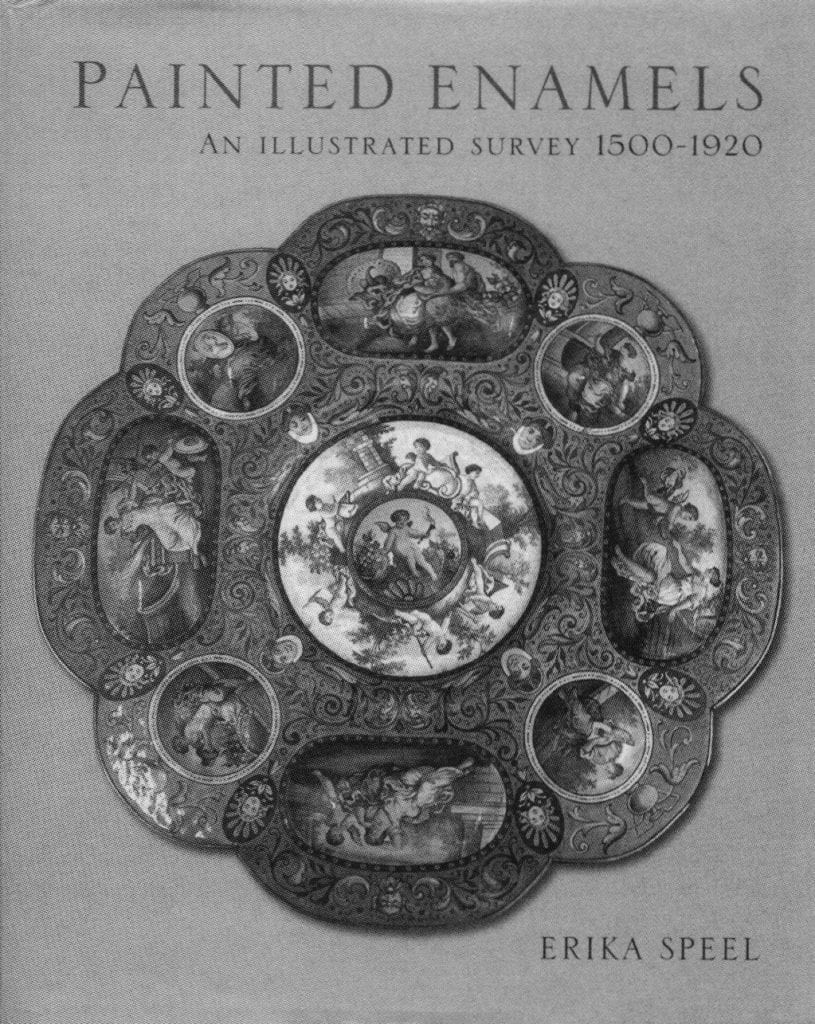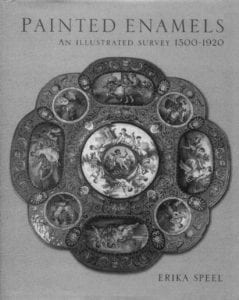 This is the first single reference book that surveys the complete history of enamel from the first quarter of the fifteenth century to 1930. The word 'PAINTED' in the title really means 'all enamel,' except cloisonné, champlevé, and plique à jour. The major share of enameling since the beginning of the sixteenth century falls under the classification, in this book, of 'painting with enamel.' Erika Speel, a leading expert in the field, has taken on the enormous task of researching, documenting, and interpreting the vast history associated with 'painting with enamel' and 'painting on enamel.'
Ten chapters detail the historical developments and the different classes of work by geographic areas. Starting with Netherlandish and Italian sources in the fifteenth and early sixteenth centuries, and ending with Viennese enamels in the early twentieth. You will find Chapter 10, "Imitations, Copies and Fakes" very enlightening.
Chapter 12 covers the new techniques, materials and applications in the second half of the nineteenth century and early twentieth.
The closing chapter of the formal text is about the art enamelers of the 1890s to about 1930. This group greatly influenced our enameling today.
In each chapter, Erika explains their working methods, provides technical information, and details on the recognition of the ware. When enamel was mass-produced, the production methods are given.
A pleasant surprise is the 23 page 'Biographies' listing approximately 350 enamelers who lived or worked between 1470 and 1959.
Appendix I is 5-1/4 pages detailing the traditional processes used by the Goldsmith-Enamellers workshop in England.
Appendix II is 3-1/2 pages of notes and quotations on the chemistry of the materials and some underlying factors of enameling on metal.
The Glossary contains seven pages. It contains several entries not seen in other glossaries.
There are eleven pages of 'Notes' which are the footnotes for the thirteen chapters and two appendices.
The ten-page 'Bibliography' is a great source for research projects.
The five-page 'Index' is quite comprehensive.
Though a bit expensive, 'Painted Enamels' is an invaluable reference book for all those who collect, research, study, create, or enjoy enamel.